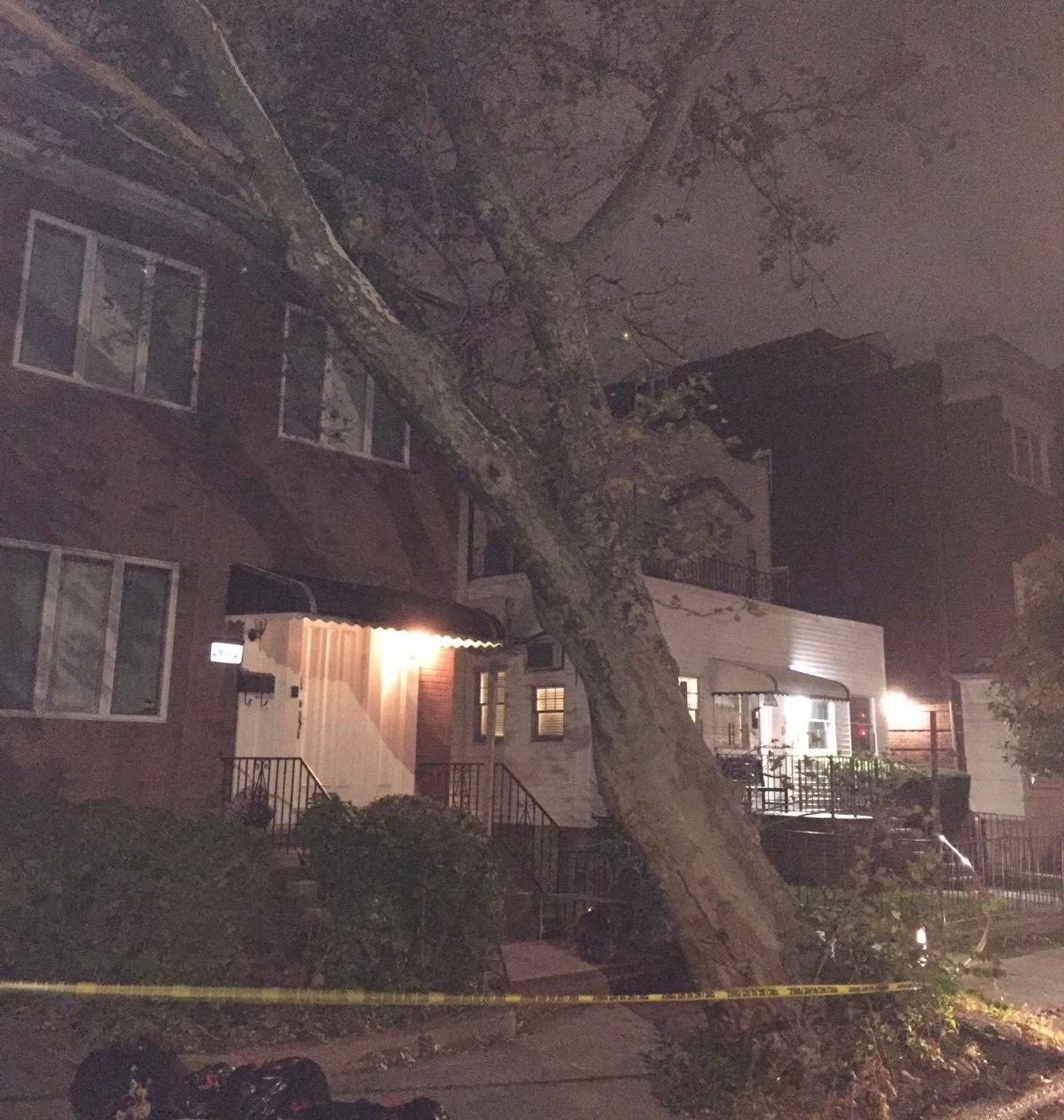 Two local politicians are calling on NYC agencies to deal with a dangerous situation created by a tree that fell on a house.
Assemblyman Simcha Eichenstein and Councilman Kalman Yeger took a break from attending Simchas Beis Hashoeiva celebrations in Boro Park to take a personal look at the tree, leaning dangerously against the residential home on 52nd St and 17th Ave and surrounded by yellow caution tape.
Shortly after 10pm, Eichenstein tweeted: "This is dangerous! A tree fell on Mrs. G's house and the response was some yellow tape. This tree could collapse at anytime and seriously hurt someone. I'm here with Kalman Yeger insisting on a serious response from appropriate agencies to get this situation fixed ASAP."
Two hours later, Kalman Yeger uploaded a video from a return trip to the scene of the city's tree, still leaning precariously on the house, in which Yeger excoriates the city's relevant agencies for their inaction, tweeting: "Midnight update: of course, NYC Parks has ignored this dangerous situation. NYC Emergency Management was notified too. But nothing. Your tax dollars, not at work."
It currently appears that the relevant agencies are putting safety concerns aside and intend to leave the situation as is until work hours on Friday.
This is dangerous! A tree fell on Mrs. G's house and the response was some yellow tape. This tree could collapse at anytime and seriously hurt someone.

I'm here with @KalmanYeger insisting on a serious response from appropriate agencies to get this situation fixed ASAP. pic.twitter.com/CsZKgv2QHp

— Simcha Eichenstein (@SEichenstein) October 18, 2019