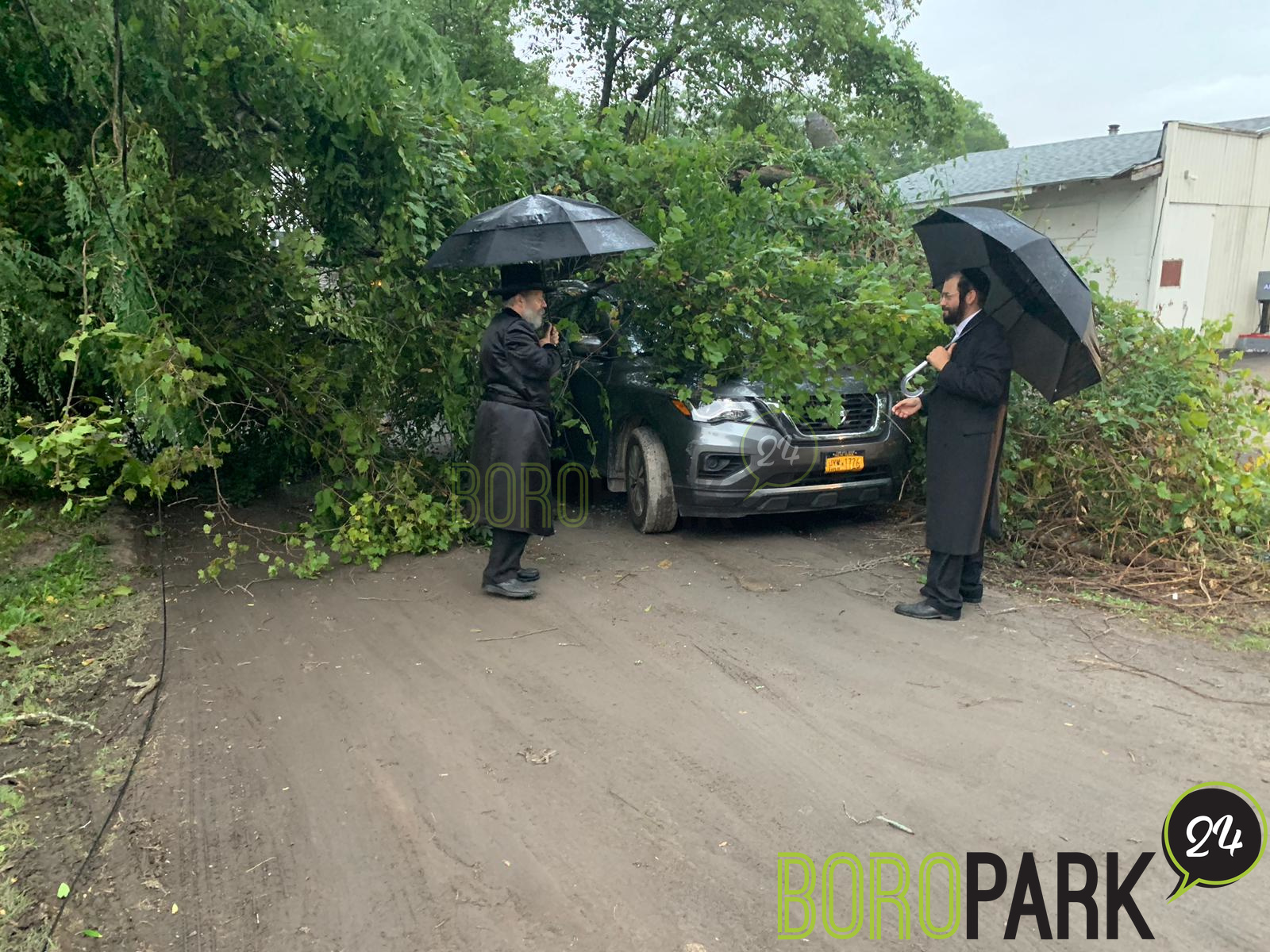 Woodbourne – The road in front of the Nikolsburger rebbe's shul in Woodbourne has been shut to vehicle and pedestrian traffic this afternoon after heavy rains cause live wires to fall down.
Traffic in front of the Woodbourne shul is at a standstill, with cars backed up significant distances.
A heavy thunderstorm passed through the area earlier this afternoon, knocking down trees and electrical poles. One tree fell on an electrical pole near the Woodbourne shul, causing it to crash onto a parked car.
A resident told boropark24.com that it was a "miracle" nobody was injured.
"There was a lady sitting on the porch in the house right next to the car in the parked lot," the resident said. "They're now waiting for the utility company to come fix the wire.
In the meantime, they're not letting anyone onto the road — no cars, nobody walking through. There are live wires on the road."
The storm led to blackouts and trees down throughout the area. Camp Beiseinu is having power outage and in Swan Lake, Fraiser Road had a tree log lying across the path, blocking vehicles from passing.