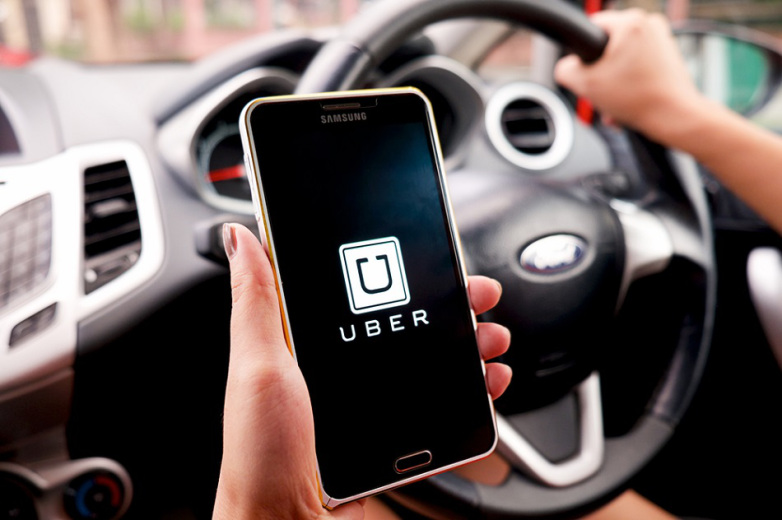 New York – The amount of time drivers on app-based for hire vehicles may roam the streets of Manhattan without passengers will be capped at 31 percent, Mayor Bill de Blasio announced today.
The Taxi and Limousine Commission said that for hire vehicle companies such as Uber, Lyft, Via and Juno cannot let their vehicles cruise empty in the Manhattan core, below 96th Street. This is expected to cut traffic congestion and increase speeds in the evening rush hour by up to 10 percent.
An Uber representative slammed the move, saying it will just make the fares more expensive for riders.
"Not only is the mayor's policy hurting app drivers by forcing them to pay exorbitant fees to rent a car," said Uber spokesman Alix Anfang, "but he has proposed nothing to fix the current medallion system that only benefits lenders and taxi insiders."
The TLC said that the vehicles for hire currently cruise 41 percent of the time without passengers. This cap would require companies to reduce cruising to just 31 percent of the time vehicles are on the road. This cap will be in effect weekdays 6 a.m. to 11 p.m. and weekends 8 a.m. to 11 p.m. Companies will be required to decrease cruising to 36 percent by February 2020, and reach the 31 percent target by August 2020.
It says it will impose "strict penalties" to ensure compliance, including a $350 fine per every 100 hours they exceed the new limit and suspending or revoking a company's license to operate in New York City.
The TLC also announced that it will be filing to make permanent the cap it first set last year on taxi licenses. The initial cap was set to run out in August. Now, the TLC will pursue the rulemaking process to extend this cap.