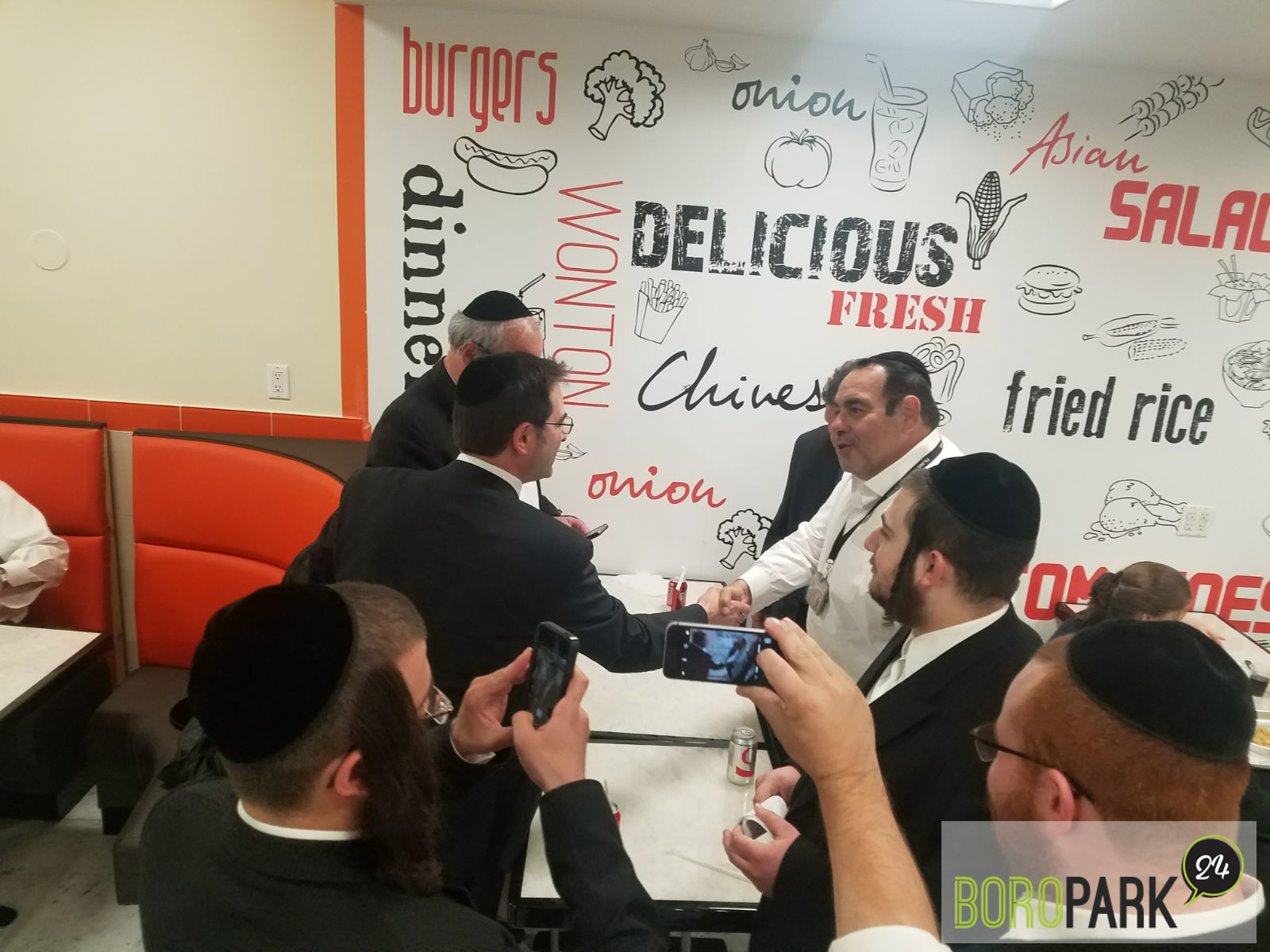 Campaigning over Kishka and Kugel: Felix Ortiz and Kalman Yeger Discuss Politics
Last night found NY Assemblyman Felix Ortiz, City Council candidate Kalman Yeger,  and other community leaders  advancing campaigns  in local eatery Deli 52. Over Chinese chicken and piping hot potato kugel, important issues and agendas were discussed and debated.
The Jewish community is grateful for the strong support Felix Ortiz has shown over the years.