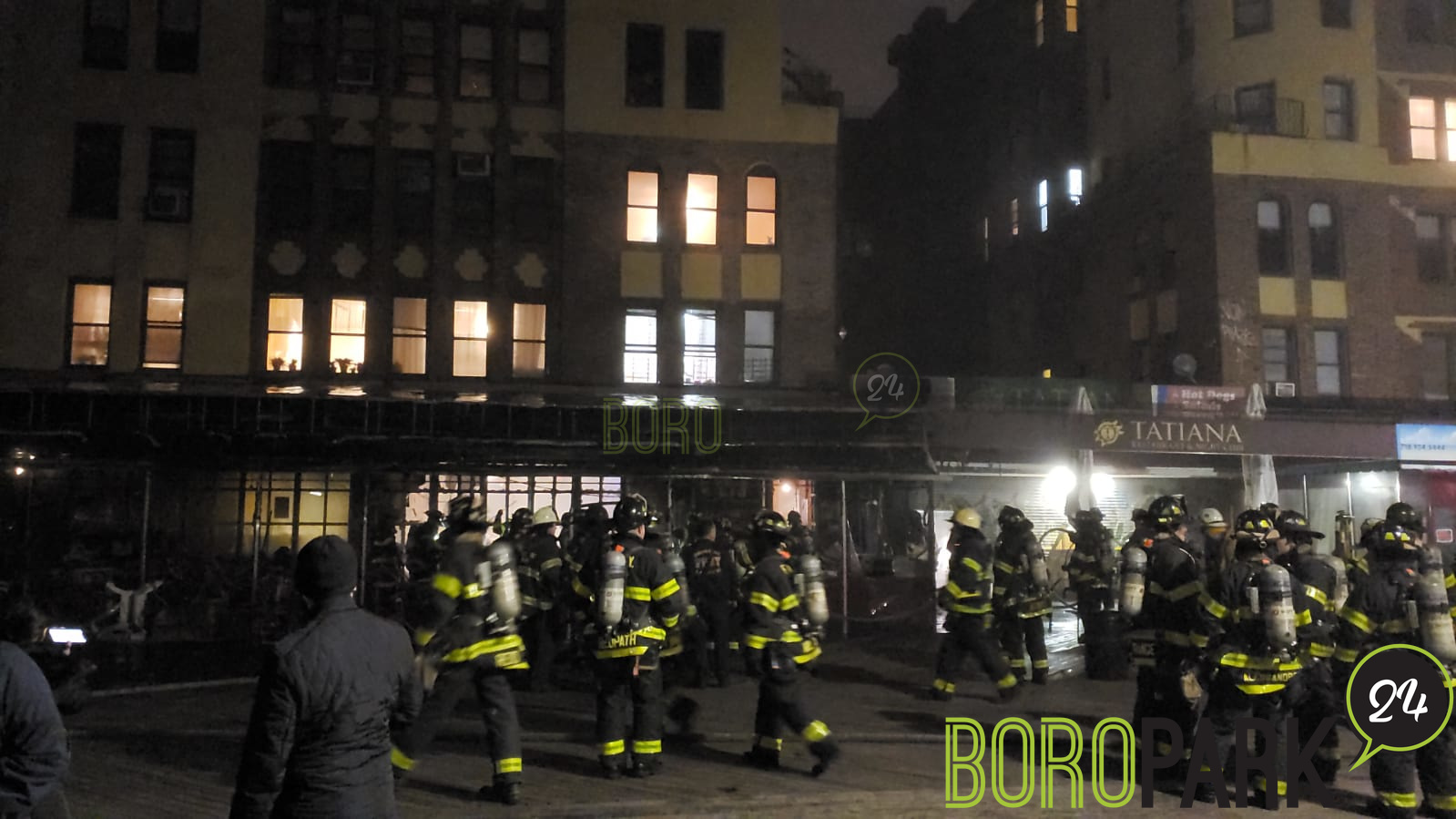 A massive blaze ravaged the historic boardwalk on Brighton Beach Sunday night, according to the FDNY.  The blaze started when someone under the boardwalk dropped a lit cigarette onto a mattress, FDNY said. The mattress was set aflame and the fire extended from there to the boardwalk and Tatiana Restaurant at 3152 Brighton 6th St.
The two-alarm fire erupted underneath the boardwalk near Brighton Sixth Street and Brightwater Court just after 9:45 p.m., according to the FDNY.
More than 100 firefighters responded to the fire, which was under control by 10:50 p.m. One person was injured but refused medical attention, the FDNY said.
The boardwalk has been an iconic part of Brooklyn's landscape since English entrepreneur William A. Engeman bought the marshland in 1868 and transformed the region into a resort area, according to the Parks Department.