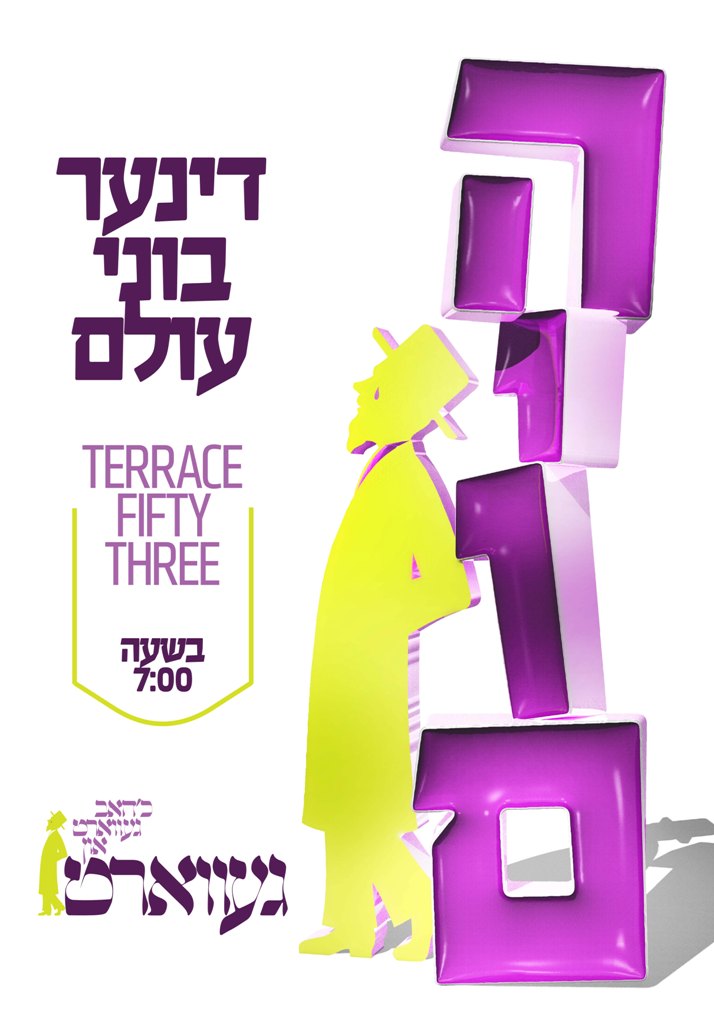 Tonight: Bonei Olam Dinner aka Event of the Year!
Bonei Olam has long set the standard for classy fundraising dinners.
Tonight's dinner promises to live up to and exceed expectations.
The event will be at Terrace 53, and will start at 7:00 pm sharp.
Buses will leave every few minutes from 18th Avenue and will go up 51st Street. There will be valet parking on 1st Avenue and 53rd Street for those who choose to come by car.
The program promises to entertain, inspire and enlighten you.
Rabbi Shlomo Bochner will speak, along with Harav Shimon Spitzer, and Harav Velvel Goldstein, who will deliver words of inspiration and humor.
Dr. Atsushi Tanaka from Japan, founder and current director of Saint Mother Hospital will also address the crowd.
Singer Zanvil Weinberger will be accompanied by Shira Choir and Sababa Band for an amazing musical performance.
R' Velvel Feldman and R' Yakov Yosef Langsam will perform a short dramedy.
It's going to be a packed program! This is one event you don't want to miss!