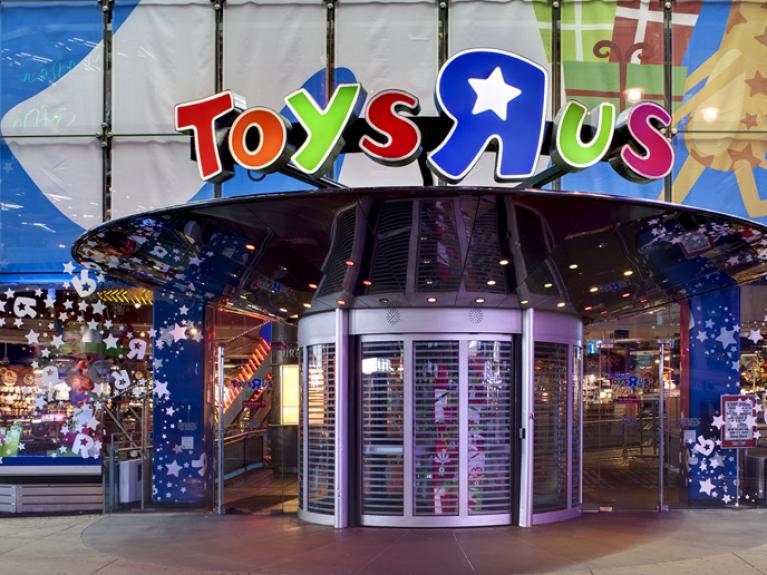 With $5 billion in the red, the retailer is toying with the idea of filing for bankruptcy within the next few weeks. The holiday season is coming up and suppliers have only become more cautious with Toys R Us.
As people are shopping more online, retail stores that don't adjust to the shift are struggling to attract customers. Toys R Us has lost millions in unsuccessful attempts to be more relevant by focusing more on online shopping services and slashing prices. The retailer also has a lot of debt from a leveraged buyout 12 years ago. The store's suppliers' tightening of trade terms is also pushing them to file for chapter 11.
The store says it has most of the holiday stock in already, but they may stop receiving shipments unless they can pay cash on delivery.
The holiday season is crucial to make up for deficits and drive sales for Toys R Us. Last fiscal year, the holiday quarter accounted for about 40% of its $11.5 billion in revenue. Toy R Us depends on the holiday season to recover losses and drive sales more than most retailers.
It's not that people are stopping to buy toys. In fact, toy sales have continued to be strong. But more people are shopping online or in discount stores. According to data from One Click Retail analytics firm, Wal-Mart Stores and Amazon's toy sales were up 24% last year, compared with 5% for the overall market and five years of declines for Toys R Us.
With more competition from online shopping services, its Babies R Us division is also struggling. About 650 of the company's 1,700 stores include a Babies R Us.
CNN reports that the company said it plans on keeping its 1,600 Toys R Us and Babies R Us stores open across the world, though the Wall Street Journal reported that as part of the bankruptcy process, the retailer will be closing down locations that are not doing well.
Some plans for improving the business include; subscription services, baby registries, and loyalty programs.
Toys R Us will now join retailers Payless, Radio Shack, Gymboree and others that could not withstand the shift to online shopping.
Sources: