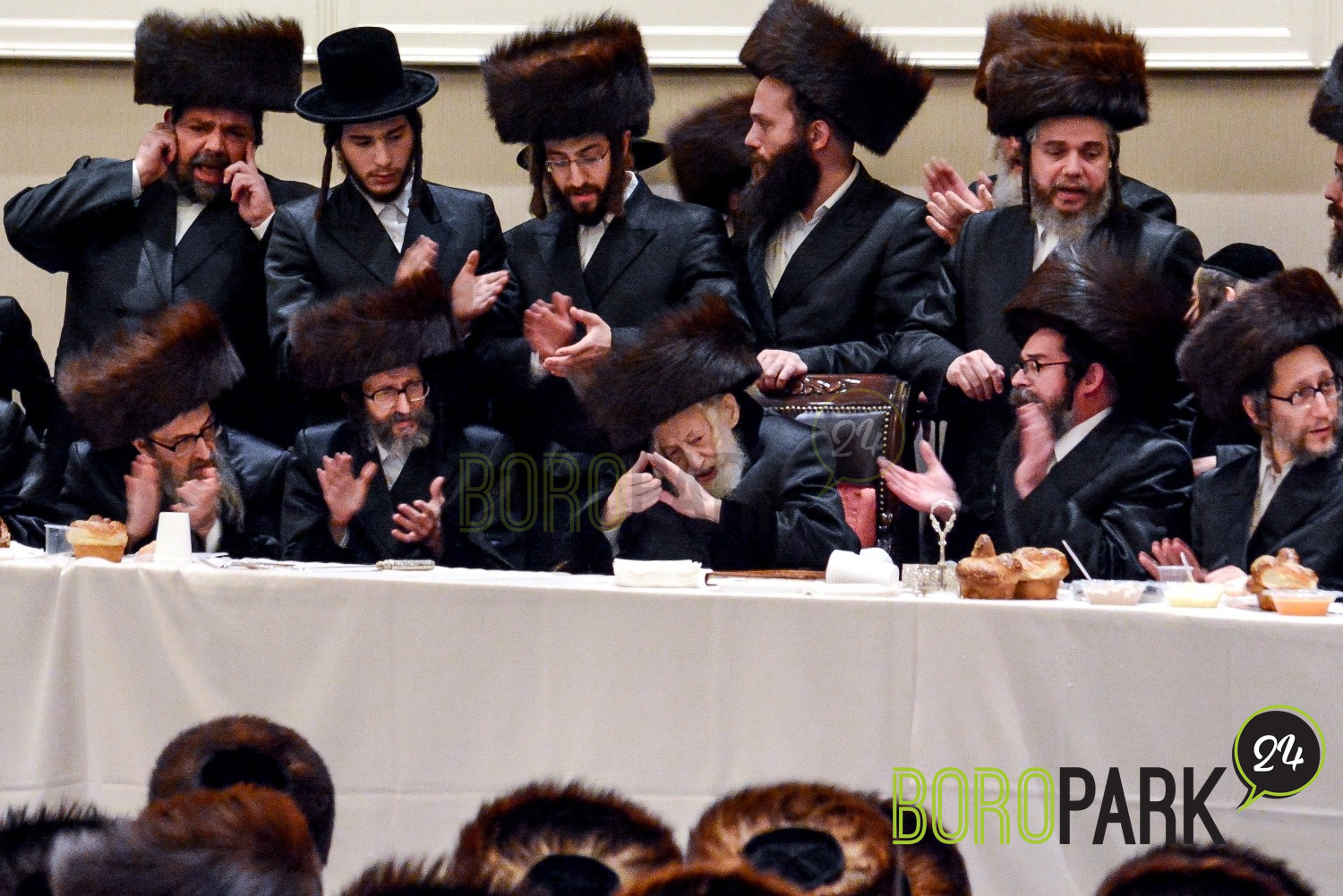 Boro Park – The 60th anniversary of the Skulener rebbes' release from the brutal Romanian gulag will be marked by a tish Motzei Shabbos led by the current rebbe and will be joined by his brothers who are rebbes in Lakewood and Monsey.
Adding poignancy to the annual event, it will be the first time the date is marked in the absence of the late rebbe, Rav Yisroel Avrohom Poturgal zt"l, who was niftar a half-year ago. Chassidim recall with nostalgia how the rebbe would retell every year the story of his and his sainted father's deliverance from the Communist regime.
In honor of the 60th year since the yom hatzalah, a special song will be released. The tish will take place in the Palace, the hall on Boro Park's McDonald Avenue. It will be led by the rebbe, who will be joined by his two brothers who are Skulener rebbes in Lakewood and Monsey and two who are rabbonim for the kehillah.
The Skulener rebbe, Rav Eliezer Zusia, and his son, the late rebbe, survived the Holocaust in their native Hungary. They refused to leave the country when it was taken over by the cruel Ceausescu regime after the war, opening up an orphanage to care for the hundreds of Jewish children orphaned by the war.
The Communists attempted to intimidate the rebbe and his family from persevering Yiddishkeit, arresting them several times and threatening them. But the rebbe and his son persevered, not leaving as long as any of the children were left behind.
In 1959, the rebbe and his son were arrested and thrown into one of the country's most notorious prisons. They were tortured so badly that the late rebbe suffered his entire life from it. They were finally released after worldwide pressure. They celebrated the day of their release as a yom hatzalah each year.