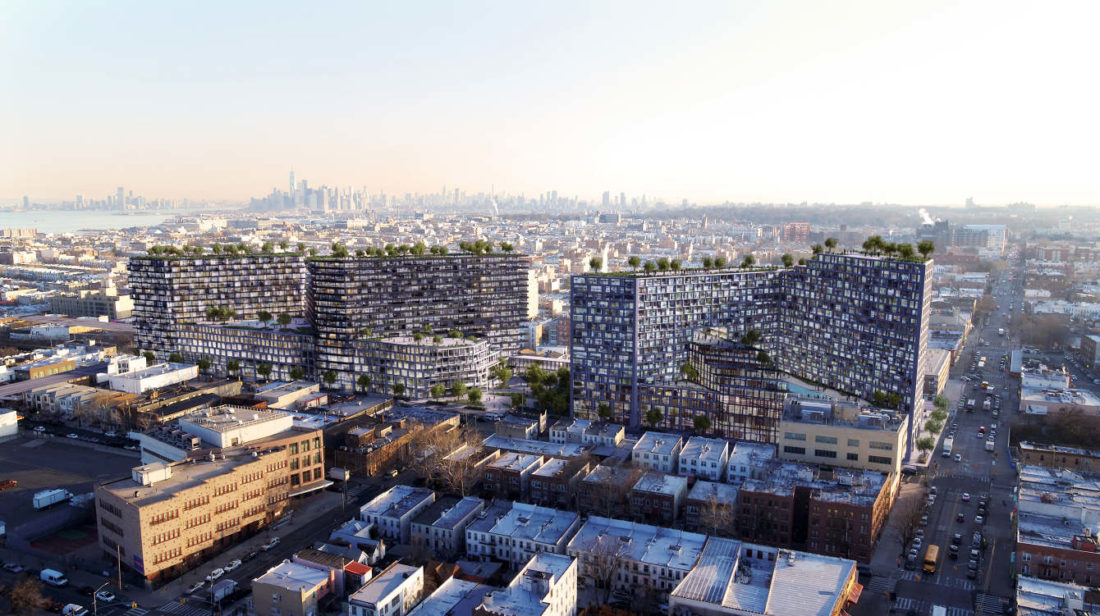 A major uproar occurred when residents of Sunset Park found out about the new plan, they have responded unfavorably to images of a mega-development proposed for Eighth Avenue at 62nd Street, first reported by New York YIMBY.
These residents, current and former, are saying the proposal, a two-block-long plan designed by DXA Studio for the 240,000-square-foot lot that, YIMBY said, "will include two blocks of retail on each side of the development, condominiums, office space, restaurants, a hotel, a gymnasium with pool, public park space, and community facilities," could result in chaos at an area that is already considered to be highly congested with both people and cars.
The plan is also to build another mega-development planned for a vacant piece of property abutting Eighth Avenue at 62nd Street this will combine a two-story retail complex, functioning as the base for a total 12-story residential tower with 250 apartments fronting on Seventh Avenue, a 12-story commercial tower fronting on Eighth Avenue and an 11-story hotel tower planned for mid-block.