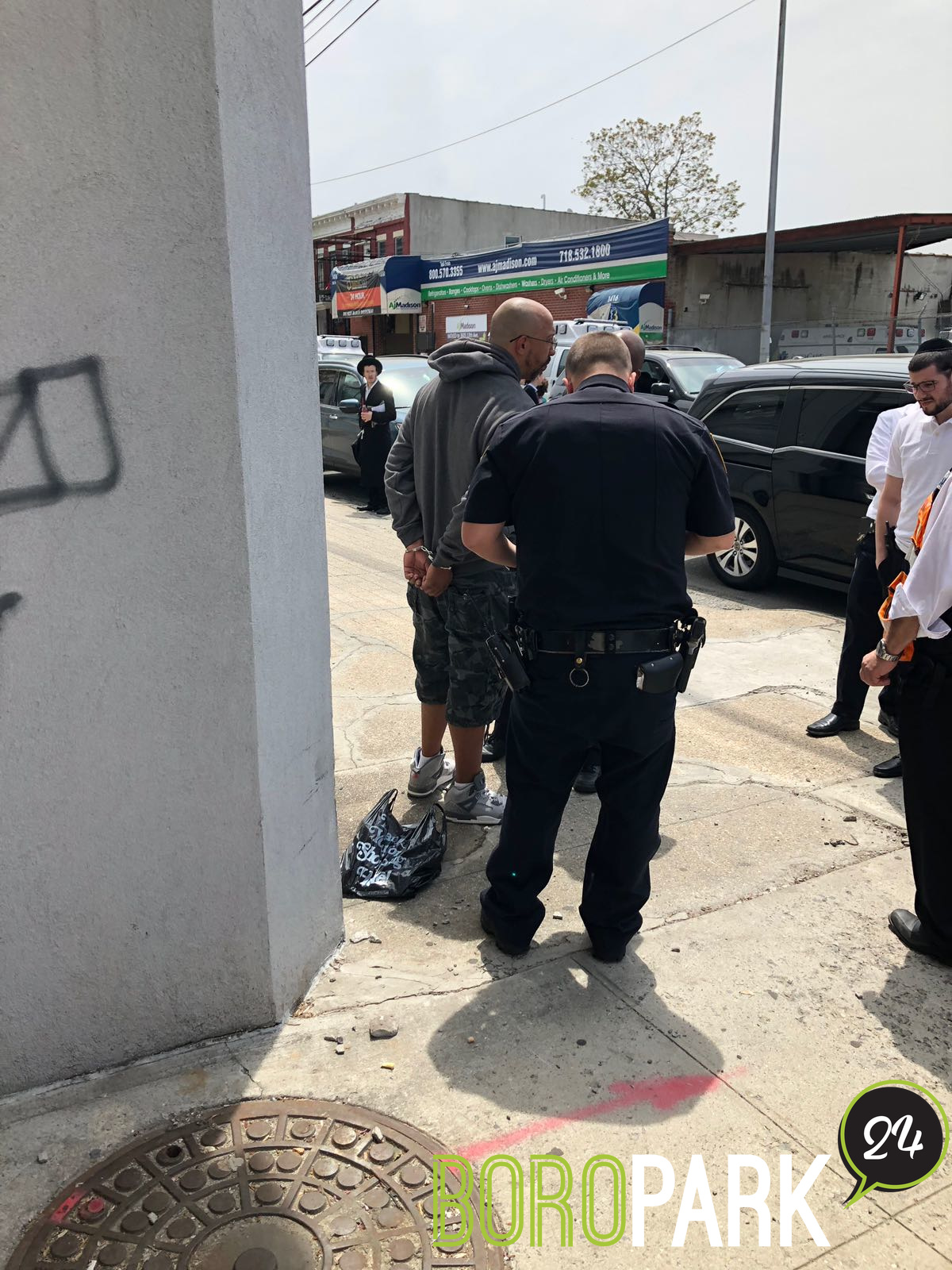 A known Pushka thief strikes once more and gets arrested again.
The perpetrator had already been arrested in Flatbush after being caught stealing pushkas by the Flatbush Shomrim.  He decided to try his luck in Boro Park.
On Monday afternoon, the thief stole a pushka from the Check Cashing at 13th Avenue and 50th Street. An alert store employee noticed the suspect stealing and quickly called Shomrim. Boro Park Shomrim located the man and called the police. He was arrested at 14th Avenue and 38th Street.
In this video from a while ago, the same man was caught on camera stealing a pushka from a health food store.