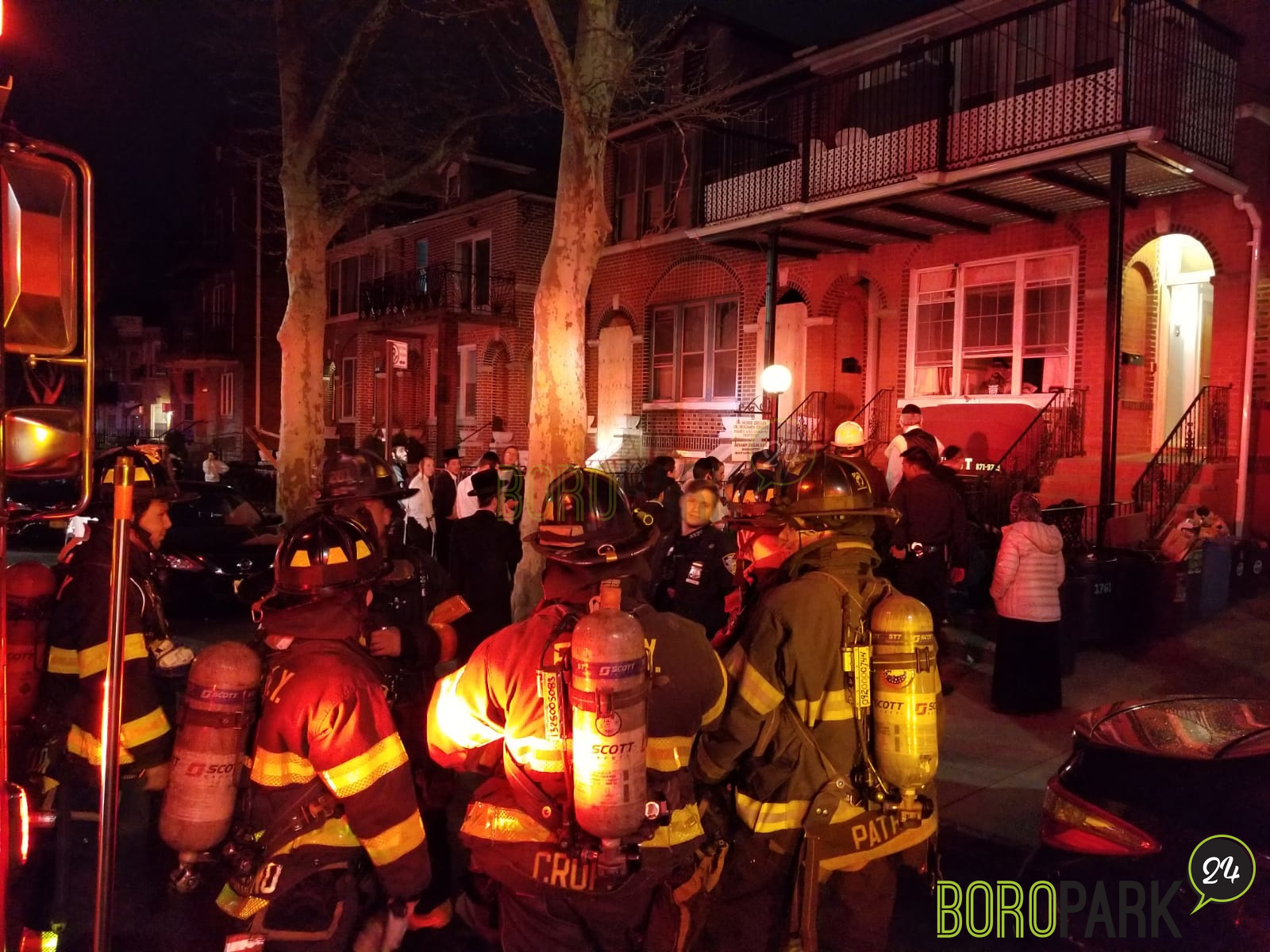 Boro Park – Firefighters quickly extinguished a stove fire that broke out at a home in Boro Park last night.
The fire started in a house on 11th Ave. and 55th Street when a pot caught on fire. The fire department was called and firefighters put out the fire.
Stove fires should not be extinguished using water, which may exacerbate the blaze. Baking soda should be used.
Photos by: Hershey Rubinstein