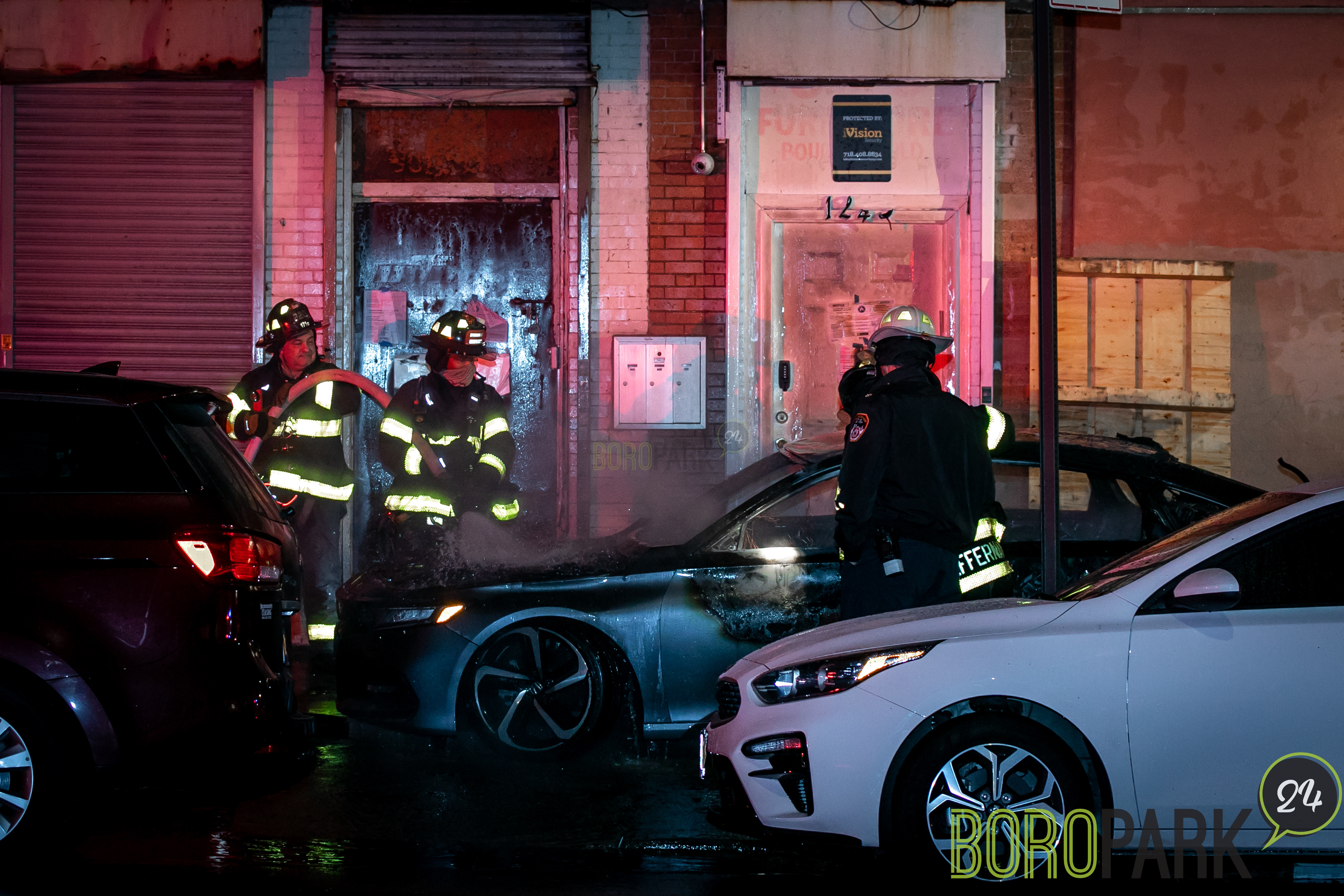 Boro Park – A Bucher has passed away after his car burst into flames early this morning in Boro Park.
The incident occurred on the corner of 39th Street and 12th Avenue at approximately 3:00 a.m. Firefighters had the fire under control within 10 minutes.
 The NYPD and Fire Marshals are at the scene investigating the cause of the fire. Police are looking through footage to see if they can find anything else. Chessed Shel Emes was on scene for Kevod Emes.
Photos By: Shloimy Krausz