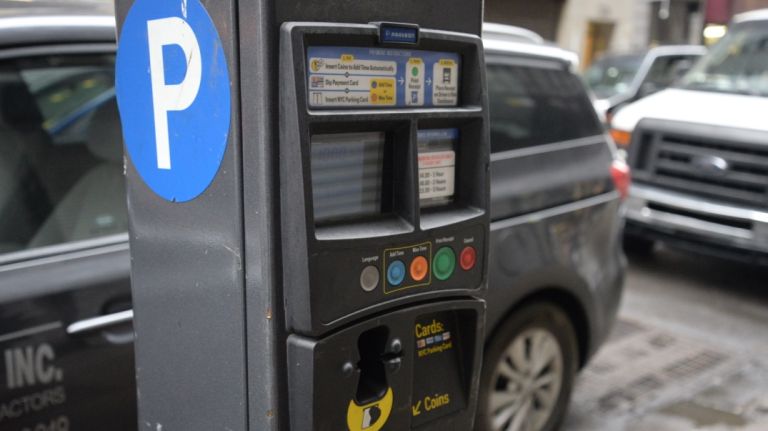 Parking meter rates in New York City would go up by the end of 2018 under a plan detailed Wednesday by Department of Transportation Commissioner Polly Trottenberg.
In testimony before a City Council committee, Trottenberg said the plan calls for 'modest' rate increases that would kick in during a "progressively priced" second hour to encourage greater turnover in certain parking districts.
"The meters in heavily congested, transit rich Downtown Brooklyn are priced the same as those in less dense East New York," she said as an example. "We think modest rate increases will promote turnover in commercial areas and have a positive effect on congestion as well."
She added that the current system of three rate zones would evolve into a new system of more zones to more closely match land use and parking demand in the city.
Currently 60 percent of the 14,500 meters are set at $1 an hour.
Trottenberg said New York City's parking rates are low compared to other large U.S. or global cities.
___
Via: (WABC)