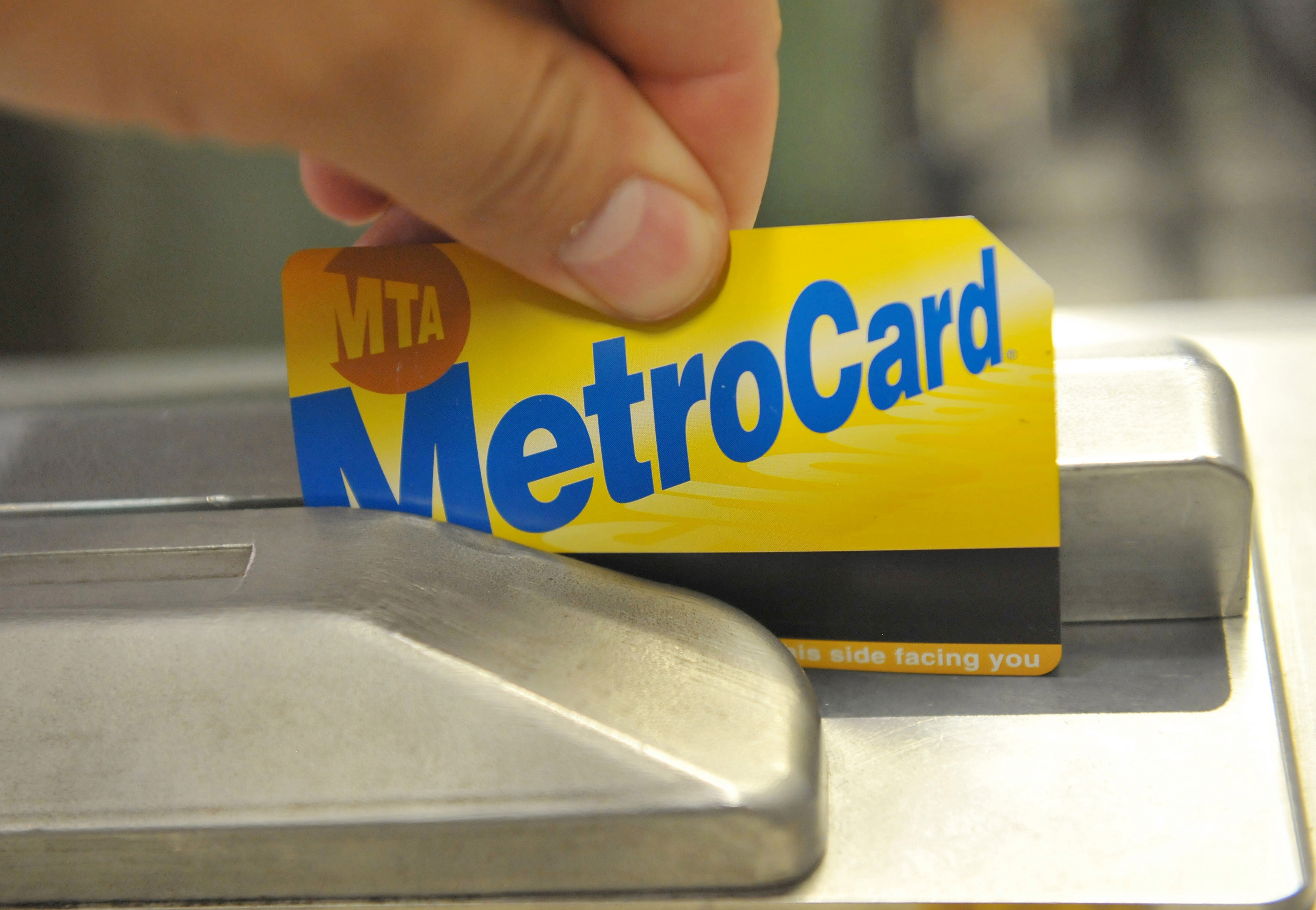 In just over two months, the MTA's new contactless payment system for subway and bus fares, which it calls OMNY, has already been used over a million times.
While the system has only been rolled out as a limited pilot in a few places, straphangers have warmed to the new option and reached the millionth tap four times faster than expected.
"I think the fact that we've gotten to the millionth tap so quickly affirms the acceptance by our customers who find it unbelievably convenient," said MTA chairman Pat Foye. "It shows something we already know, which is that New Yorkers are tech savvy and willing to try new technology."
The OMNY system allows riders to use mobile wallets on their smartphones or bank cards with a contactless feature to just tap their device at specially installed machines at 16 subway stations on the 4,5 and 6 lines and on all Staten Island buses.
The plan is to slowly roll out OMNY to all subway stations and bus routes by the end of next year, and regular MetroCards will still be around until 2023 when OMNY is fully functional including vending machines in stations for OMNY cards.
So far, the MTA says, 80% of the taps came from mobile wallets on smartphones, as banks haven't rolled out the contactless feature to cards as fast as the industry expected.
The MTA emphasizes that there are no privacy concerns as the identity of the riders remains anonymous, and they do not know who the millionth tap came from. Only a court order from a judge would force a process by which information stored by third parties could be connected to a rider.
The MTA says that beyond making the technology more available, they are considering different ideas of how to use it to make public transit more efficient, such as bringing all-door boarding to all public buses, or reducing the price for someone using public transit multiple times within a small window of time.