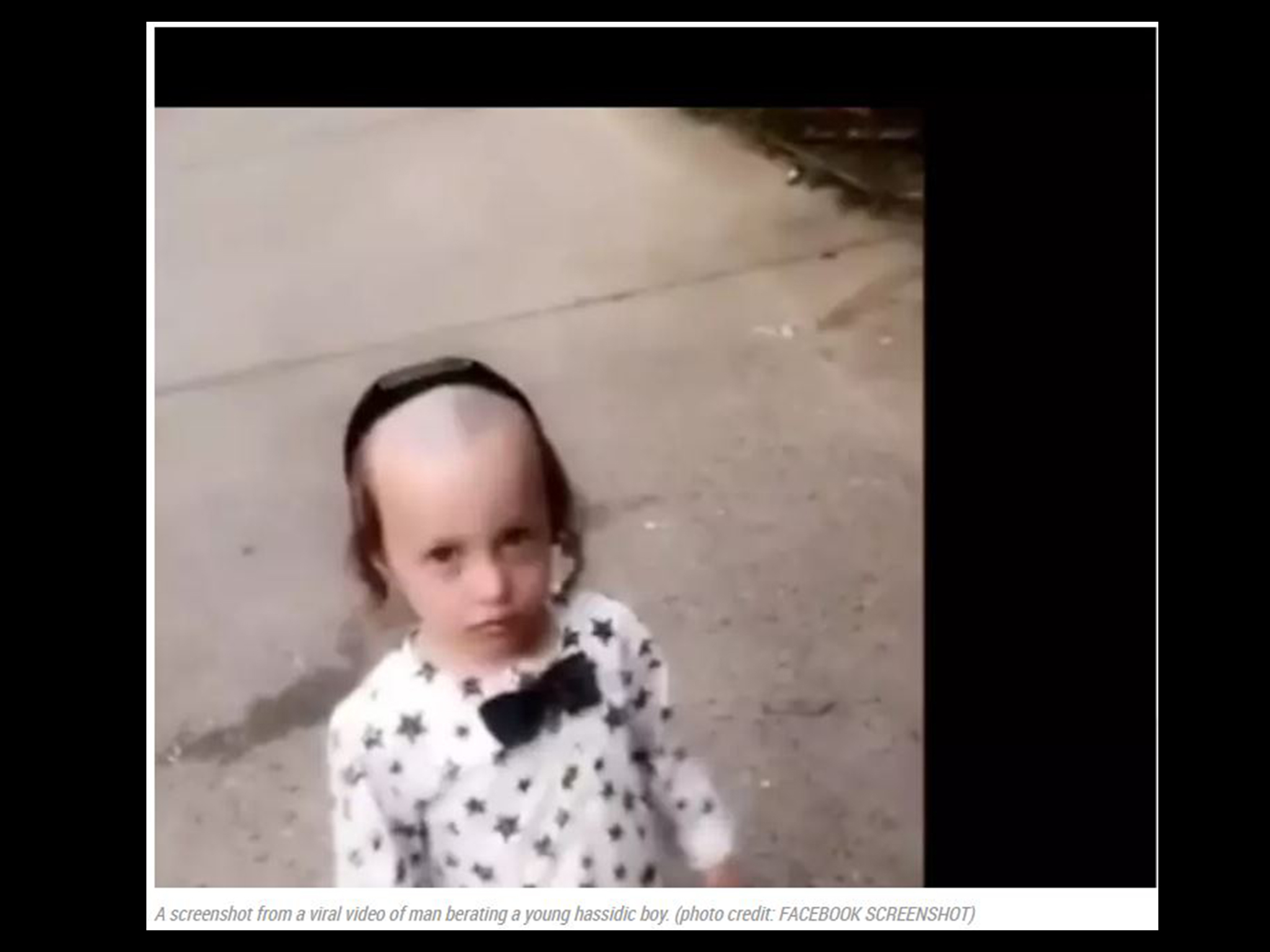 A video of a man making fun of a little Chassidish boy's haircut went viral. Many people are shocked and disgusted at the Anti-Semitic rantings of the man ridiculing the traditions of an entire community and even more horrified that the video was shared and liked so many times.
In the video, the little boy started crying as the man spouted abusive statements about his haircut. The boy was wearing peyos and a yarmulke.
The posting was gone from Snapchat after 24 hours. Someone shared it on Twitter, and it was viewed more than 1 million times — and liked more than 100,000 times — before it was removed, according to the Jerusalem Post.
It took Facebook two until they finally removed the video, even though it was reported by many people.
Thanks @bungarsargon for calling out this gross viral anti-Semitism. I'm honored to represent thousands of Hasidic Jews. Smart & funny & pious & deeply committed to values. Critical to push back against this small-minded & dehumanizing hate. https://t.co/l2McXzkW6h

— Brad Lander (@bradlander) May 6, 2018
I think a lot about the fact that people forget that Jews were regularly killed, over the course of centuries, for their names, noses, or haircuts up until a single lifetime ago. Murderous antisemitism is neither made-up nor ancient history.

— Emily L. Hauser (@emilylhauser) May 6, 2018
On Tuesday, an apology was issued by Quai James for making fun of the little boy.
Good afternoon to everyone watching .. I'm truly sorry for my actions .. @FonrougeGab pic.twitter.com/HaO4cwGaWN

— Quai James (@quaijames) May 8, 2018