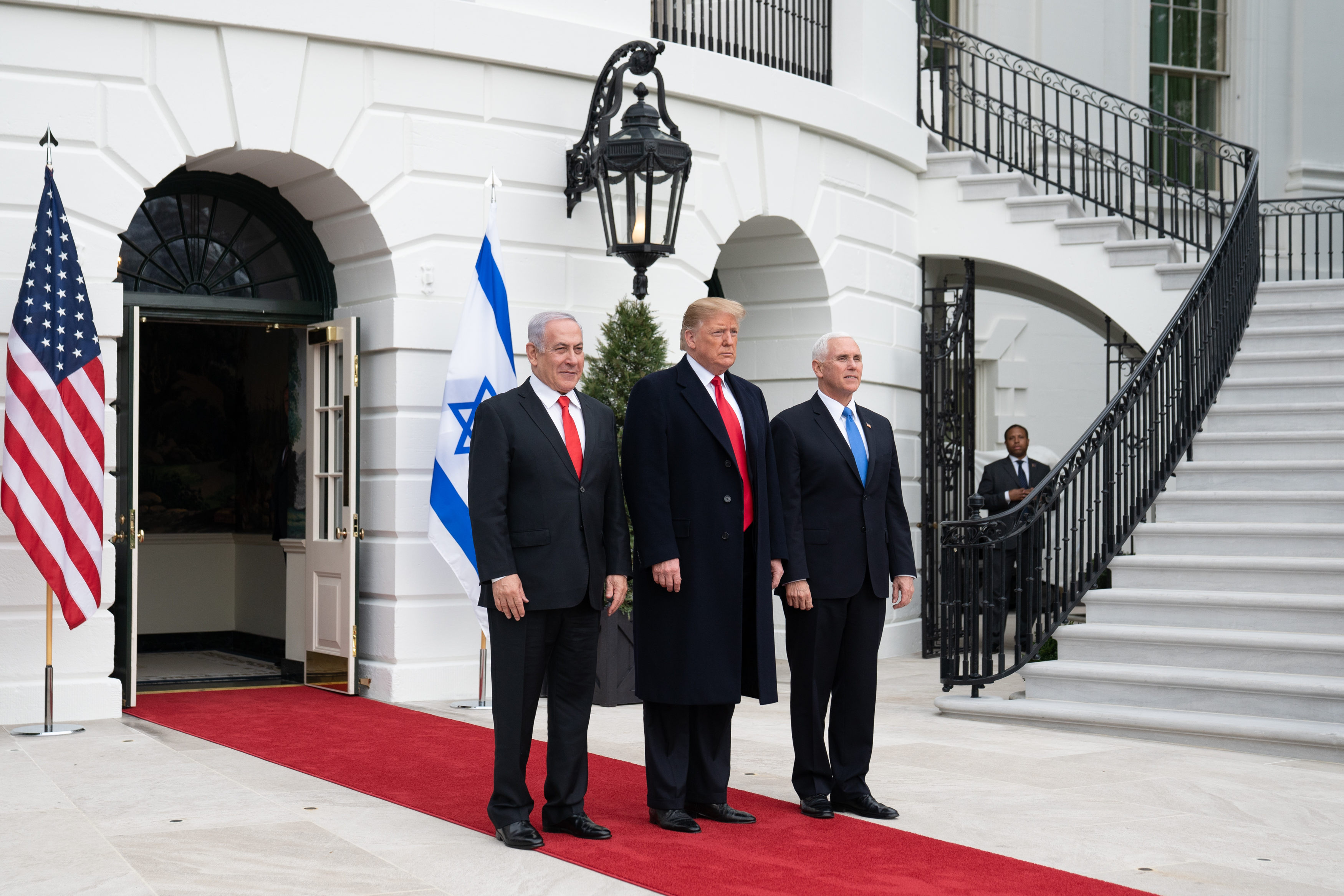 After weeks of questions about whether U.S. Reps. Ilhan Omar and Rashida Tlaib will be permitted to visit Israel and the Palestinian territories in a planned trip this weekend, the Israeli government is saying it has made a final decision, and it's negative.
Israel had to weigh its policy of barring people who support BDS (boycotting, divesting and sanctioning Israel for its policies affecting Palestinians) versus deferring to the stature of visiting members of the U.S. Congress.
In the end, Interior Minister Aryeh Deri said in a statement, he decided, with the support of Prime Minister Benjamin Netanyahu, "that [the visit] was part of boycott activism against Israel," and therefore to prevent it from happening.
"The state of Israel respects the American Congress as part of the close alliance between the two countries. But it is inconceivable that Israel would be expected to let into the country those who wish to hurt it, including by means of the visit itself," Deri's statement said.
Far from being a purely domestic decision, the current political discourse in the U.S. appears to have had a big effect on the Israeli deliberations. On one side there is a desire not to alienate the Democrats in Congress, most of whom lean in support of Israel but don't agree with the policy of banning BDS supporters, especially members of their own caucus in Congress.
Israeli ambassador to the U.S. Ron Dermer who is generally very close to Netanyahu's thinking had previously said that Israel wouldn't deny entry to any member of Congress.
But President Donald Trump, who has a personal feud with the congresswomen and has sought to highlight their antagonistic attitude towards Israel and its policies, had made it known that he wished for them to be barred, taking to Twitter this morning to say: "It would show great weakness if Israel allowed Rep. Omar and Rep.Tlaib to visit. They hate Israel & all Jewish people, & there is nothing that can be said or done to change their minds. Minnesota and Michigan will have a hard time putting them back in office. They are a disgrace!"
Shortly afterwards, Israel reversed its decision.
Reactions from Jewish groups have been mixed. Former NYC councilmember and present CEO of the Met Council David Greenfield tweeted: "The decision to bar two anti-Israel Congress Members for Israel is a stupid one. However, placing all the blame on Bibi/Israel is also stupid. Bibi is fighting for his political life and the President of the United States all but demanded he do this."
But former Assemblyman Dov Hikind put out a statement siding with Israel's final decision, arguing that "they planned on visiting the Temple Mount and Gaza security fence, the sites of recent and ongoing violent flashpoints. With Israel doing all it can to deescalate tensions in those sensitive areas, American members of Congress should know better . . Israel was left with no choice but to bar their entry as per Israeli law and prefers the PR fallout from the optics of barring entry to sitting congresswomen over the incitement of violence the pair was very likely to cause. A decision I fully support."
The American Jewish Coalition, a group focused on U.S.-Israeli ties, put out a statement saying that "out of two less-than-ideal options, neither of which was risk-free, Israel did not choose wisely by reversing its original decision." But the Republican Jewish Coalition, a group focused specifically on Republicans, stated that it was "the right decision."
While Ilhan Omar is originally from Somalia, Rashida Tlaib's parents are from the Palestinian territories and, though born herself in the U.S., she identifies as Palestinian-American.
(Official White House Photo by Shealah Craighead)