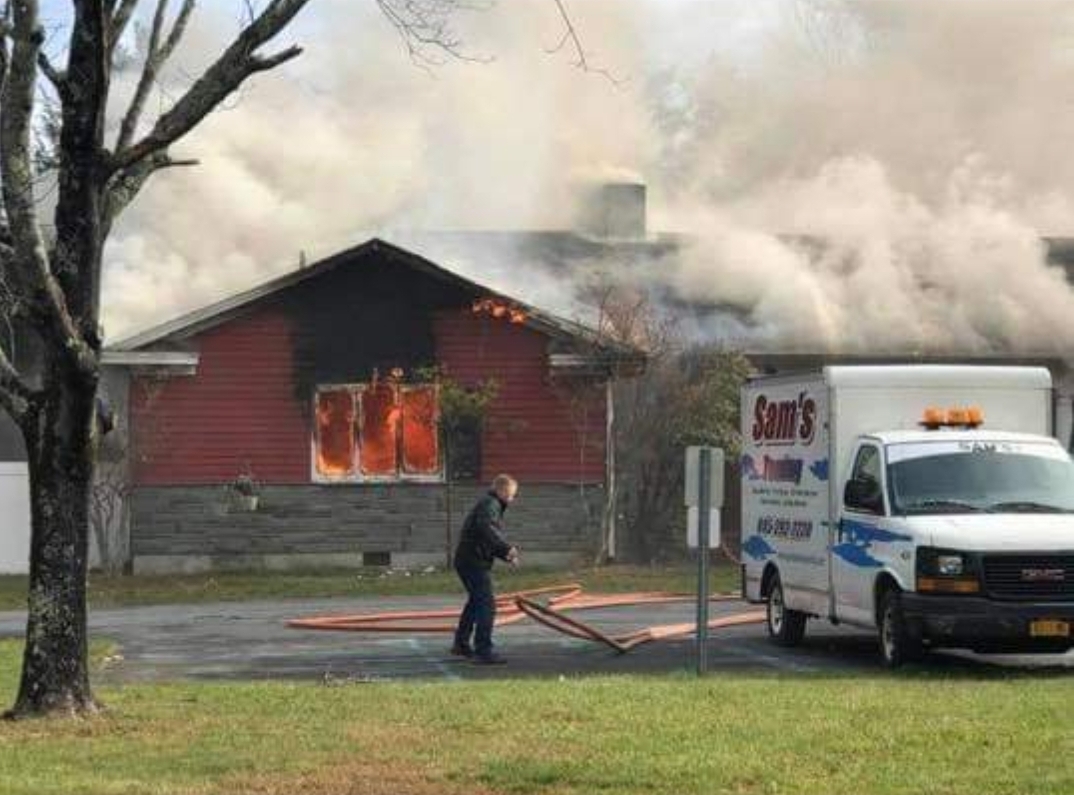 A fire that erupted and quickly enveloped the structure of a landmark Catskills bus station on Friday morning brought multiple firefighting units rushing to the scene from the surrounding area.
The blaze broke out around 10am at the central bus terminal for the popular Excellent Bus Service that provides transportation between various frum locales such as Brooklyn-Catskills, located near Bridgeville Rd and Heiden Rd in Monticello.
The fire raged for over an hour as firefighters attempted to bring the heavy flames under control. No injuries were reported.