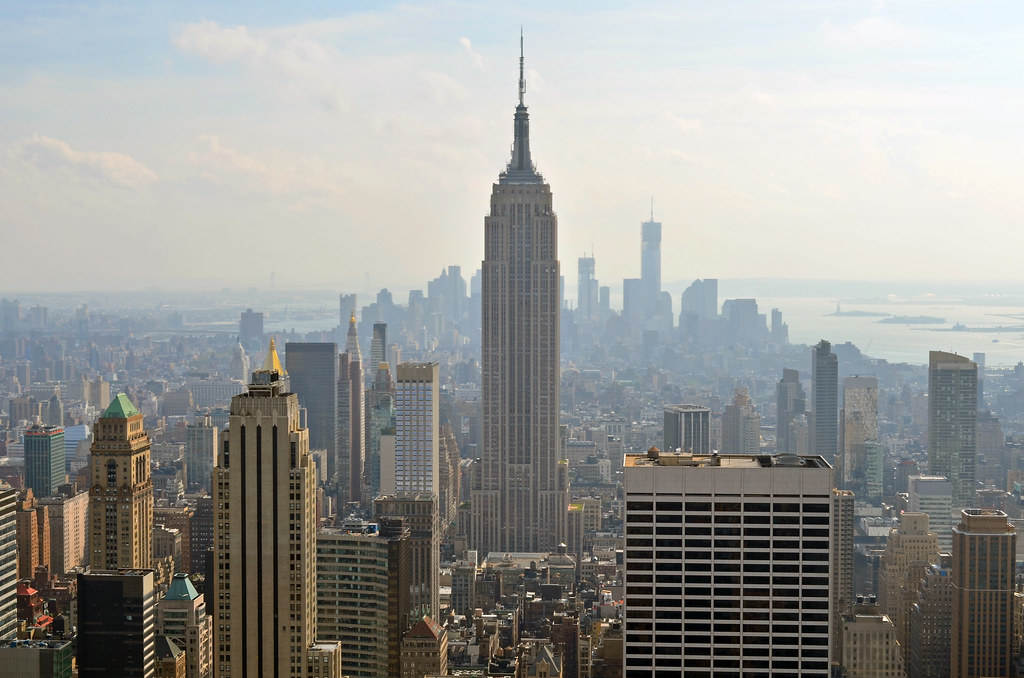 The observatory at the top of the Empire State Building has been revamped with an all-glass design that allows an unimpeded 360-degree view of NYC and beyond.
The four-year project that cost $165 million was completed this week, and the observatory will open to the public on Saturday.
Millions of annual visitors will now be able to take a high-speed, transparent elevator to the 102nd floor, 1,250 feet above 5th Ave, and see the city's sights through the floor-to-ceiling windows in all directions that replaced the older windows that were half that size.
The cost to visit the observatory remains $58. The entrance to the observatories is now on the side of the building on West 34th St, and tickets are available at new electronic kiosks as well as online. The open-air observatory on the 86th floor has also been redone, and tickets are still $38.