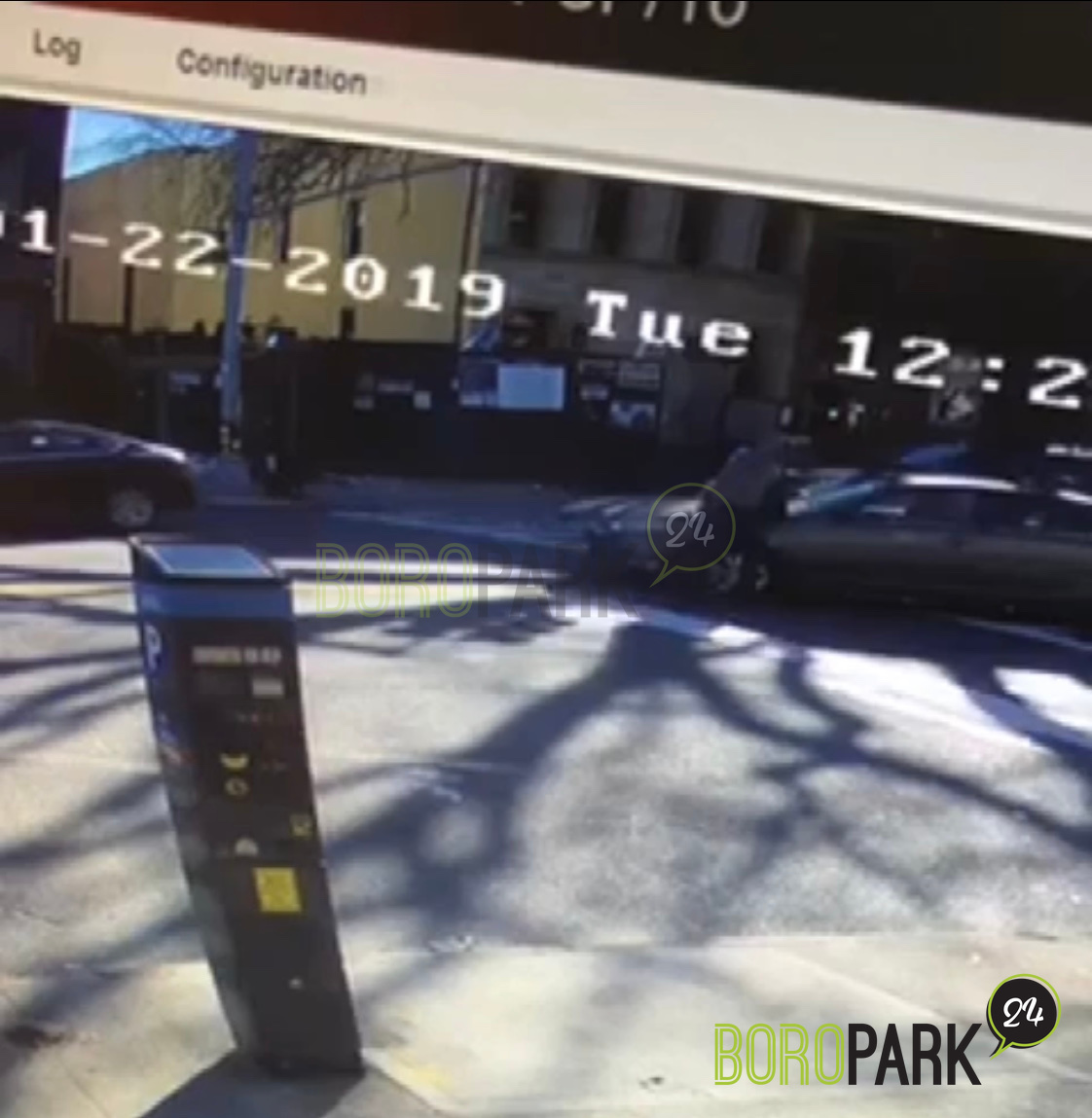 Boro Park – A driver making a turn on 18th Ave. Monday morning sideswiped a man crossing the avenue and then fled.
The incident, which happened on the corner of 46th Street, unfolded at about 9:30 Monday morning and was captured on surveillance cameras from the nearby Shoe Depot store. A man is seen getting out of his parked car and begin crossing the avenue. About halfway through, a Ford Fusion barreled through the intersection, grazing the pedestrian. The Ford driver did not stop his vehicle.
The victim, who had a beard and was wearing tzitzis and a hoodie, did not appear to be injured.