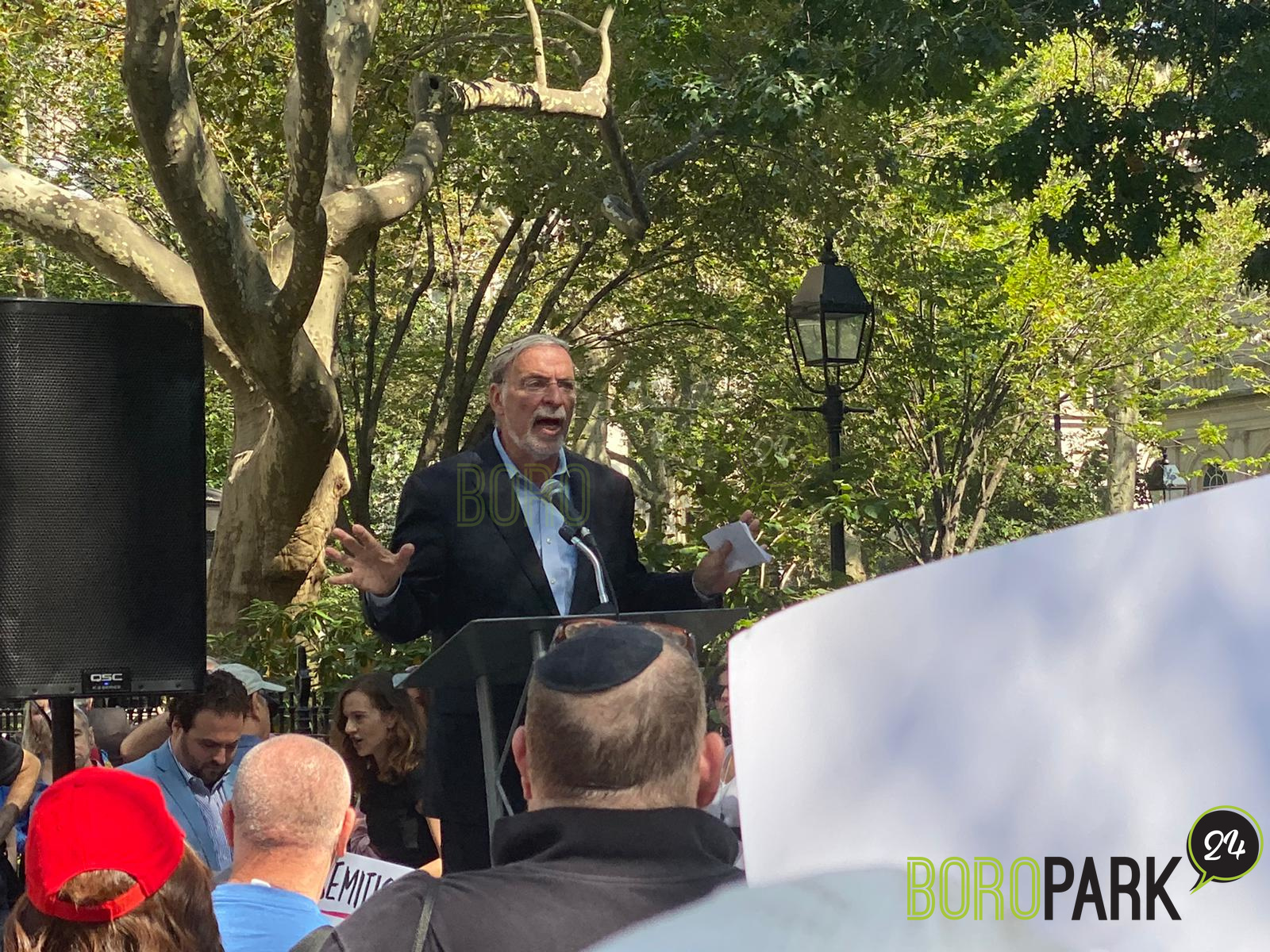 New York – Approximately 100 people rallied in front of City Hall this afternoon in protest of anti-Semitism, coming amid one of the worst manifestations of the ancient hatred in recent history.
The protest, organized by Dov Hikind and his newly formed group, Americans Against Anti-Semitism, drew several local politicians.
Councilman Chaim Deutsch, whose legislation led to the mayor naming a hate crimes czar earlier this month, criticized Mayor Bill de Blasio for allowing anti-Semitic acts to flourish under his administration. Also in attendance was Councilman Kalman Yeger.
Anti-Semitic acts has increased by more than 50 percent this year over the previous year, with random beatings and hate graffiti a distinctive part of the increase.