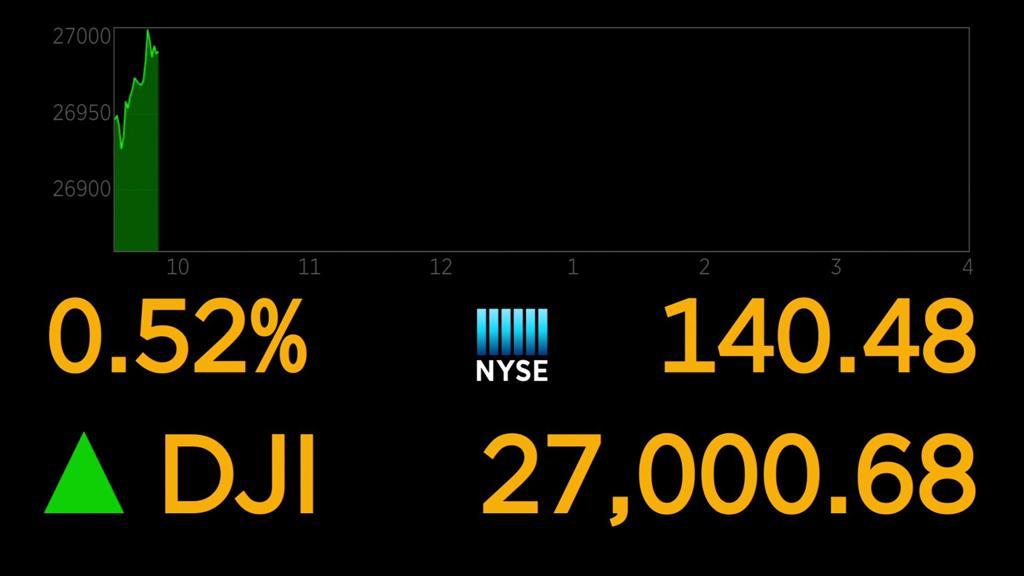 The Dow Jones Industrial Average went above 27,000 points for the first time in early trading on Thursday morning, continuing the gains of the previous day, when the S&P 500 reached 3,000.
The markets have been showing confidence since Fed Chairman Jerome Powell said on Wednesday that the Federal Reserve may cut interest rates soon. It would be the first time in a decade for the Fed to do so.
Technology and communication companies as well as banks were showing the greatest strength while energy, real estate and materials stocks fell behind.