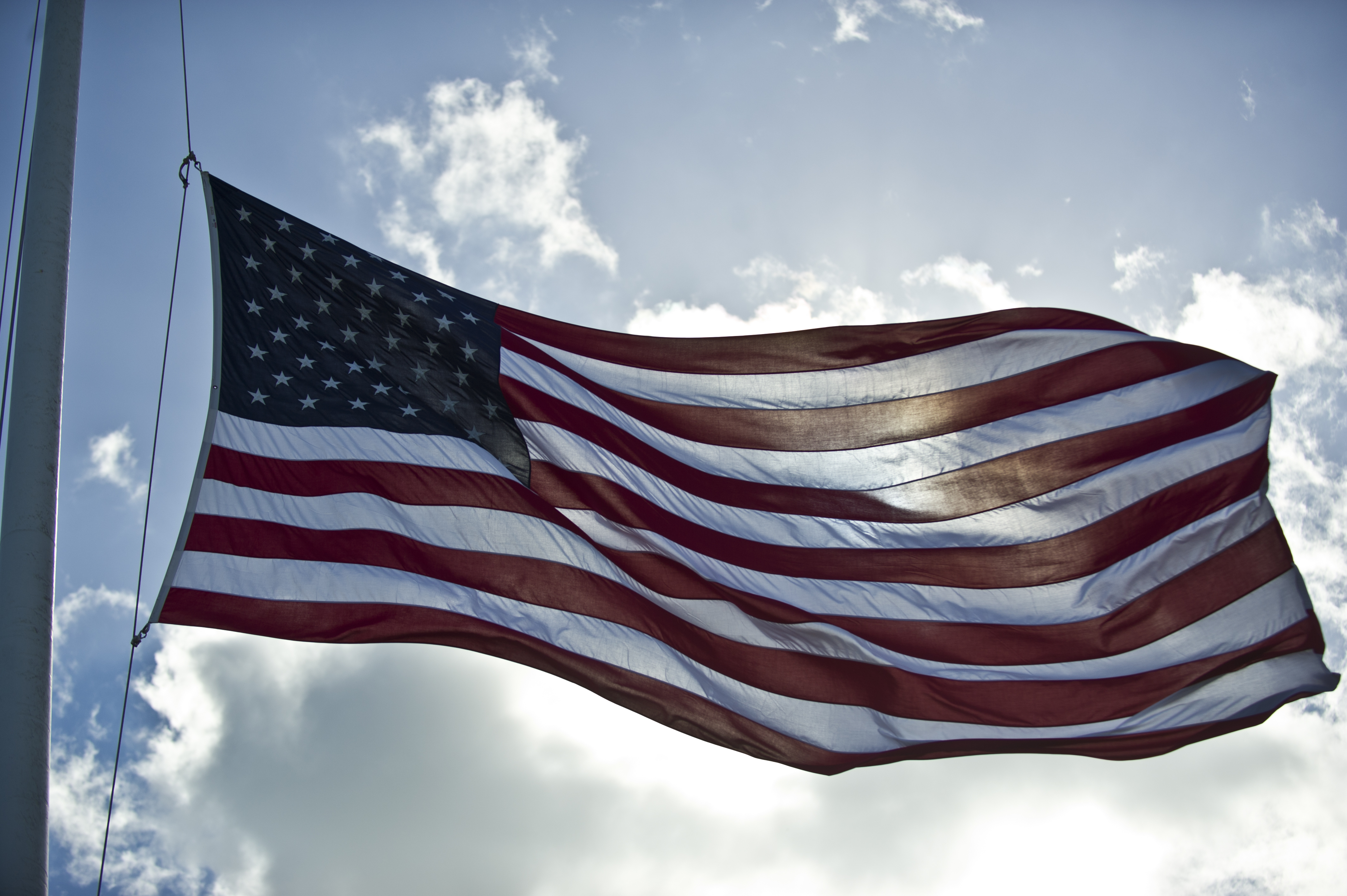 Governor Cuomo announced that theOffice ofGeneral services will collect worn out American flags across the state to be properly retired. The flags will be part of the Memorial Watchfire, which is hosted by Chapter 103 of the Vietnam Veterans of America.
The Watchfire stems from the military tradition that following a battle or long march, a large fire would be started so those missing or lost could locate and rejoin their comrades. Using that time honored model symbolically, the veterans use the warmth and light of our Watchfire to guide everyone to join in the reflection of those comrades who have gone before us and made our nation strong through their service and sacrifice.
The Watchfire will be on  Sunday May 27th, at the New York State Fairgrounds in Syracuse, New York. Information on the Watchfire can be found here.
"American flags should be retired with respect and honor and this collection program provides New Yorkers with a simple way to accomplish this," Governor Cuomo said. "The Watchfire offers a valuable community service and brings people together to observe the Memorial Day holiday."
The Office of General Services has set up drop-off locations across the state for businesses and individuals to bring their flags. All flags collected will be properly folded prior to disposal. The drop-off locations will be collecting donations from Tuesday, May 8 through Wednesday, May 23.
Adam Clayton Powell, Jr. State Office Building, 163 West 125th St., New York City
Shirley A. Chisholm State Office Building, 55 Hanson Place, Brooklyn