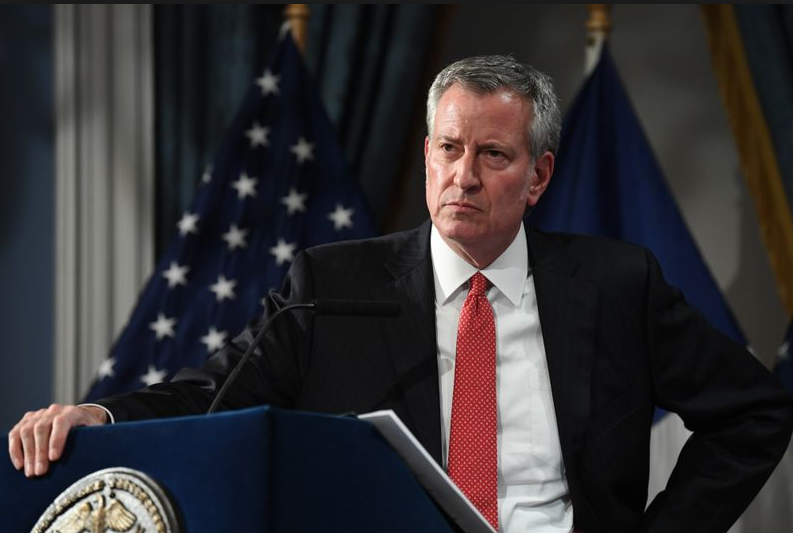 New York – Mayor Bill de Blasio will embark on a presidential campaign at a Times Square event tomorrow morning, NBC confirmed, citing a campaign spokesperson.
New York City's mayor will become number 22 in the most crowded Democratic presidential field in history. He will seek to stand out through his unabashedly progressive agenda, such as his frequent comment that "there's more than enough money in thy country. It's just in the wrong hands."
De Blasio will begin his campaign with an interview on ABC News. His first campaign appearance will be in Sioux Falls, Iowa. The state hosts the first in the nation caucus in about ten months.
The mayor is expected to base his campaign on the successful implementation of his prekindergarten program and record low crime rates.
It is unclear who will run the city in the mayor's absence. There is no precedent in modern history for the leader of a large city to abandon his constituents for a year to run for national office.