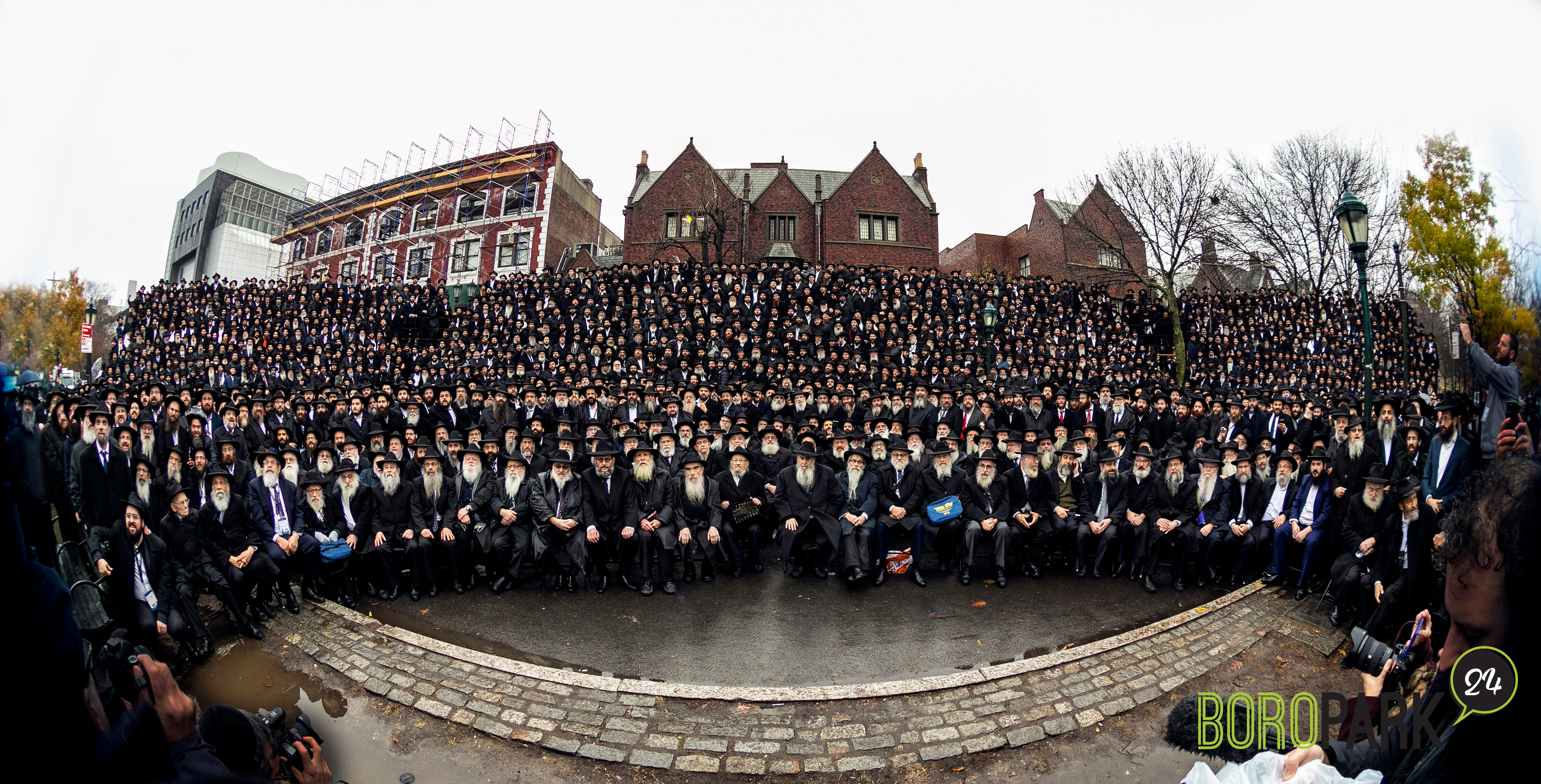 Thousands of Chabad representatives from around the world, who are sent from the community as "shluchim" to contribute to local Yiddishkeit in places where it needs strengthening, have gathered in Brooklyn once again for the annual convention known as the Kinus Hashluchim.
The annual tradition, which began in the 80's and takes place each year over the weekend of Shabbos Mevarchim Kislev, brings together thousands of shluchim from across continents and time zones who enjoy the opportunity to catch up with family, friends and acquaintances, attend professional workshops, visit Chabad headquarters at 770 Eastern Pkwy, and participate in the grand banquet that closes the convention.
While the banquet that is being held on Sunday night at the New Jersey Convention and Exposition Center in Edison, NJ is open to a larger number of accompanying guests, a closed Melave Malka event that's held on Motzei Shabbos took place in Boro Park this year at the Palace Hall on McDonald Ave. A large number of shluchim arrived on buses to the event in order to 'farbreng' and hear speeches from leaders of the Kinus.
On Sunday morning, the shluchim gathered outside '770' in Crown Heights for their annual group photo that attempts to fit the ever-growing number of shluchim into a single shot. The shluchim and their guests are now heading to New Jersey for the grand banquet, which will be addressed by U.S. Ambassador to Israel David Friedman. Supporters from Boro Park and Williamsburg are also expected to attend.