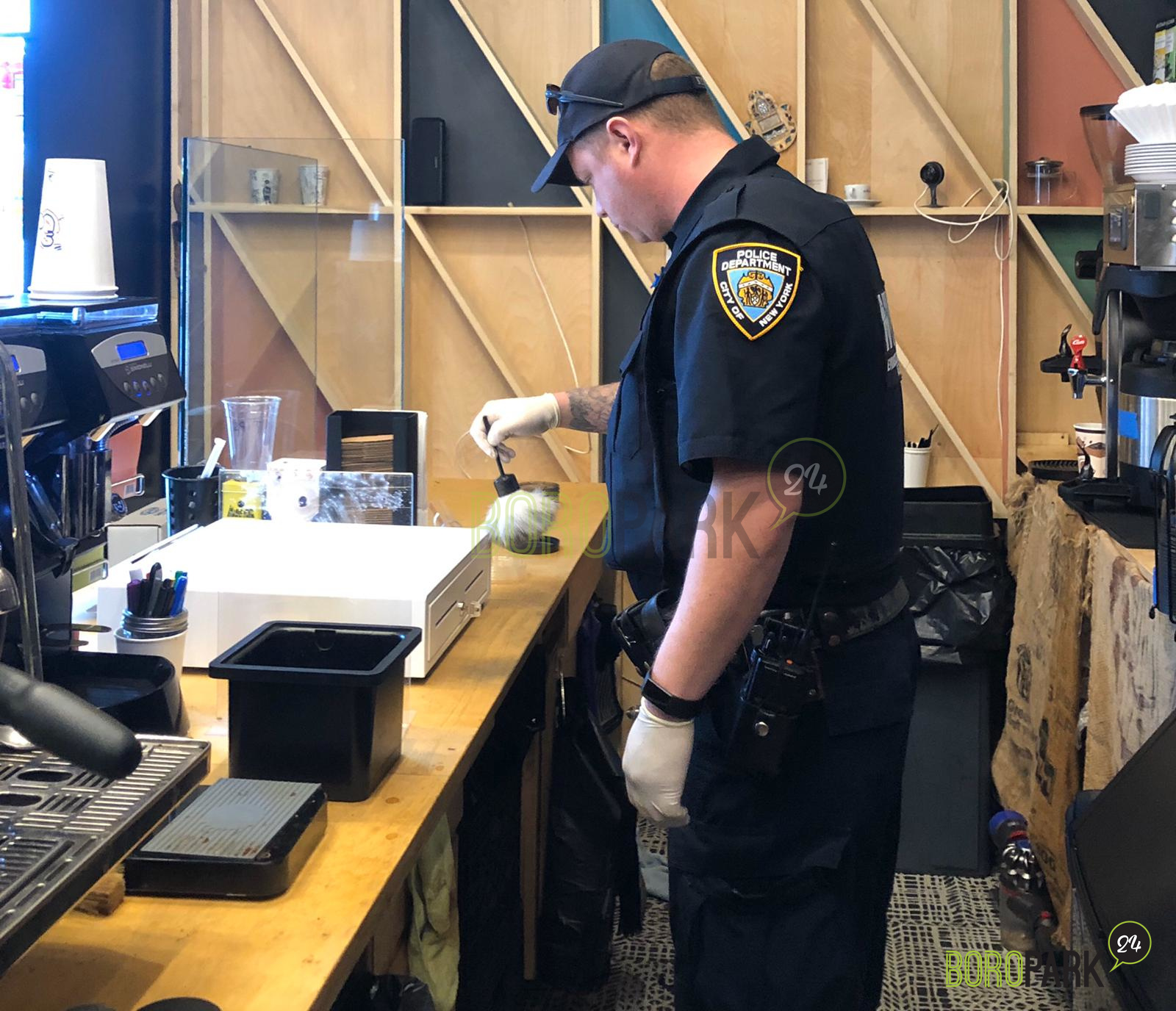 A new Boro Park coffee shop discovered that they were the victims of an early morning break-in on Tuesday.
Milk Crate Coffee, a new establishment on 49th St near 13th Ave that opened this year, was broken into this morning at around 4:30am by a skilled burglar who used an advanced machine to break the locks and enter the premises.
The thief removed the entire cash register tas well as the store's iPad.
Police detectives arrived on the scene when the burglary was discovered and examined the area for surveillance footage and fingerprints.