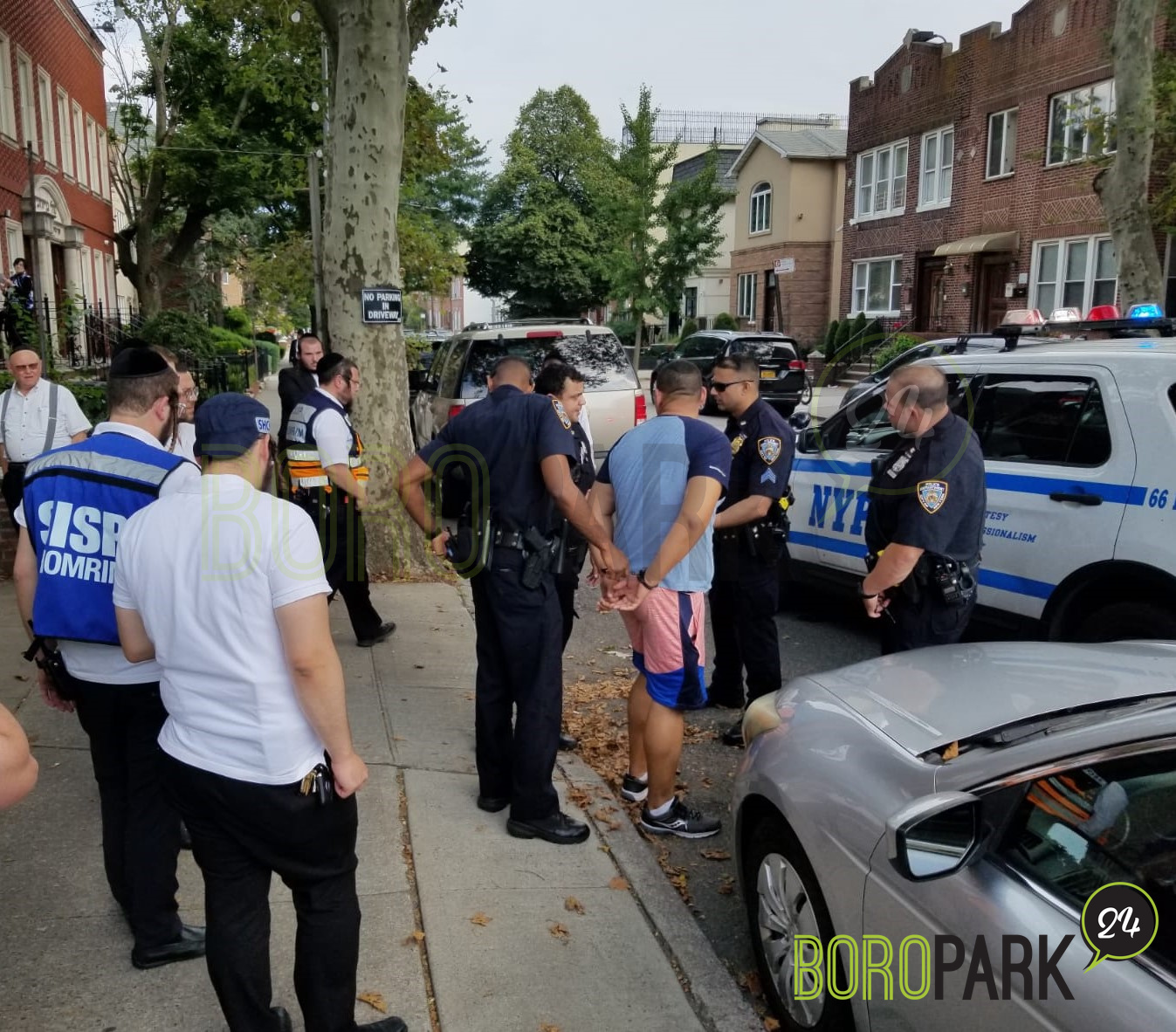 Boro Park – A thief who tried stealing expensive items from the electronics warehouse in Boro Park he worked for was caught by Shomrim this afternoon and handed over to police.
The suspect, a man wearing a blue T-shirt, was employed by a warehouse on 18th Ave. and 58th Street that sold items online.
This afternoon he was seen by his boss pilfering over $1,000 worth of tablets, telephones and cameras. He called Shomrim, whose volunteers quickly arrived and detained the worker.
Police then came and arrested the suspect.
Photos BY: Hershy Rubinstein