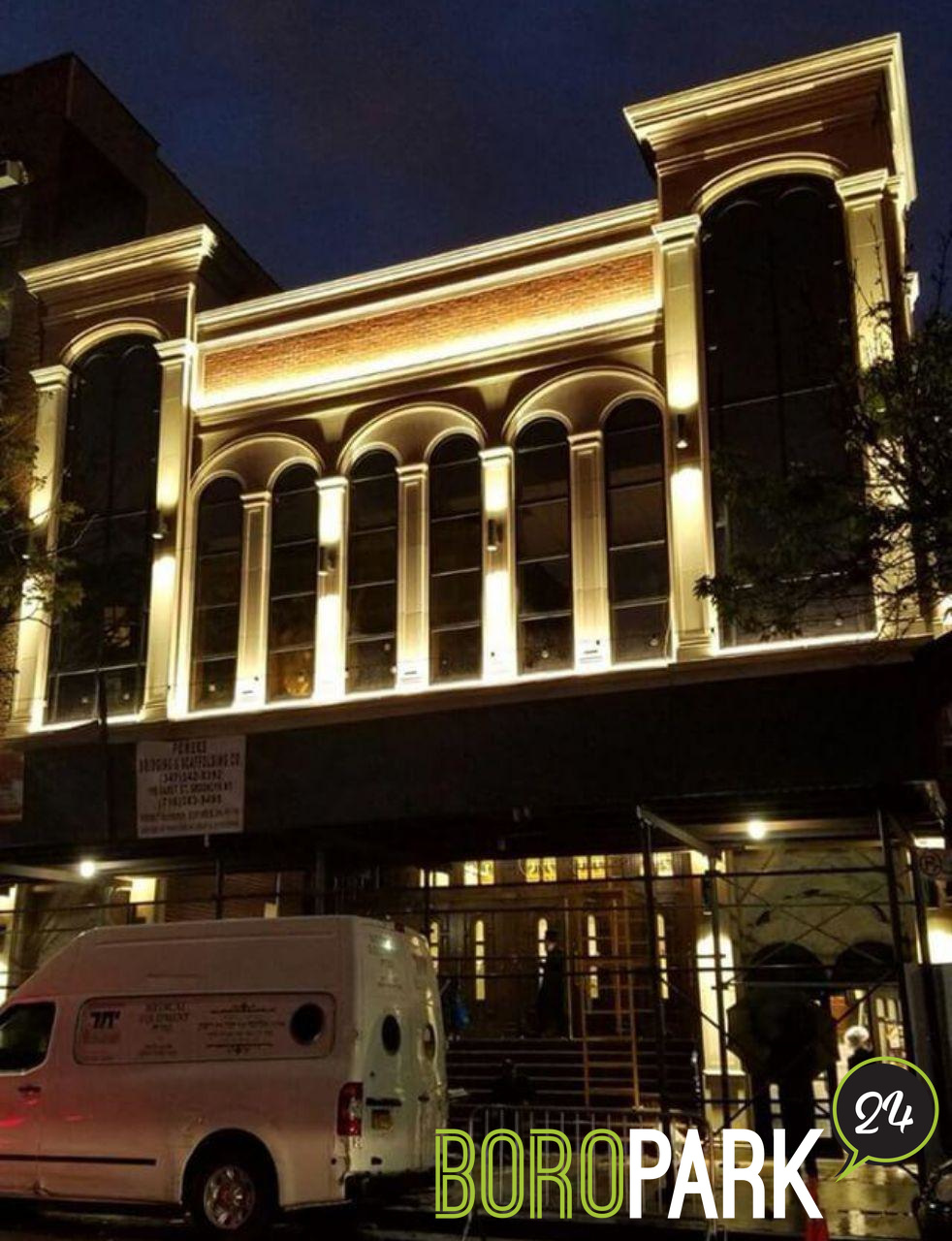 After 11 years, the repairs on the Bobov Beis Hamedrish have finally been completed.
The completed renovations were finished just in time for the wedding of the son of the Bobov Rov, which will take place on the coming Tuesday- Isru Chag.
Workers removed the scaffolding that has been there for years to finally reveal the beautiful building.