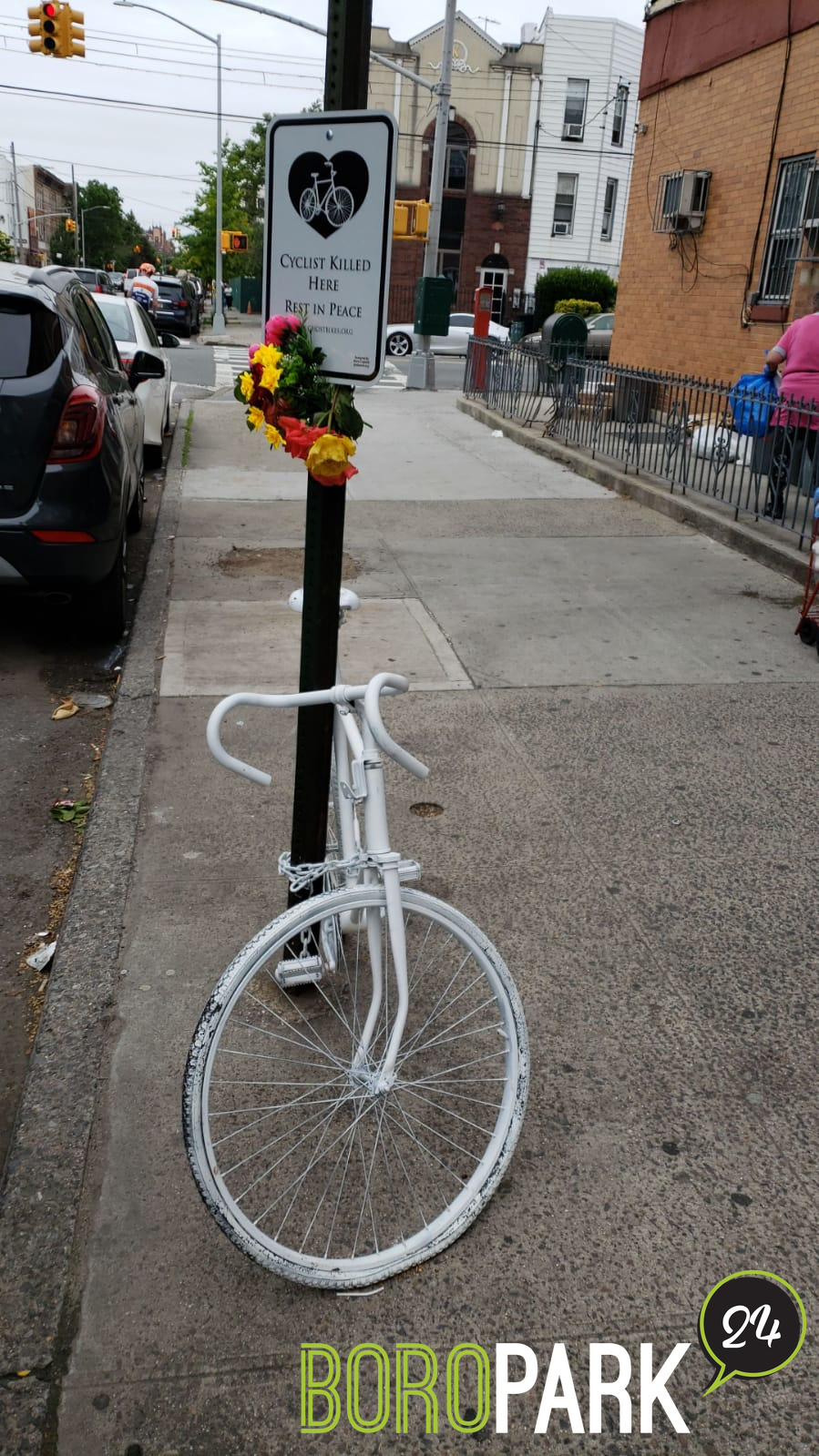 On Sunday, the Street Memorial Project placed a ghost bike on 12th Avenue and 39th Street in memory of a cyclist that was killed on that spot a few months ago.
The unnamed cyclist was fatally struck by a passing vehicle.
The Street Memorial project honors the memory of cyclists and pedestrians that have been killed on the Streets of New York City.
For over ten years, the organization has created various memorials throughout the city. They have also organized walks and memorial rides to bring awareness to street safety issues.
The Ghost Bikes project was started in June of 2005. The white bikes are created by volunteers. There are over 150 ghost bikes installed over the city.
Visit ghostbikes.org for more information
Photos via www.flickr.com