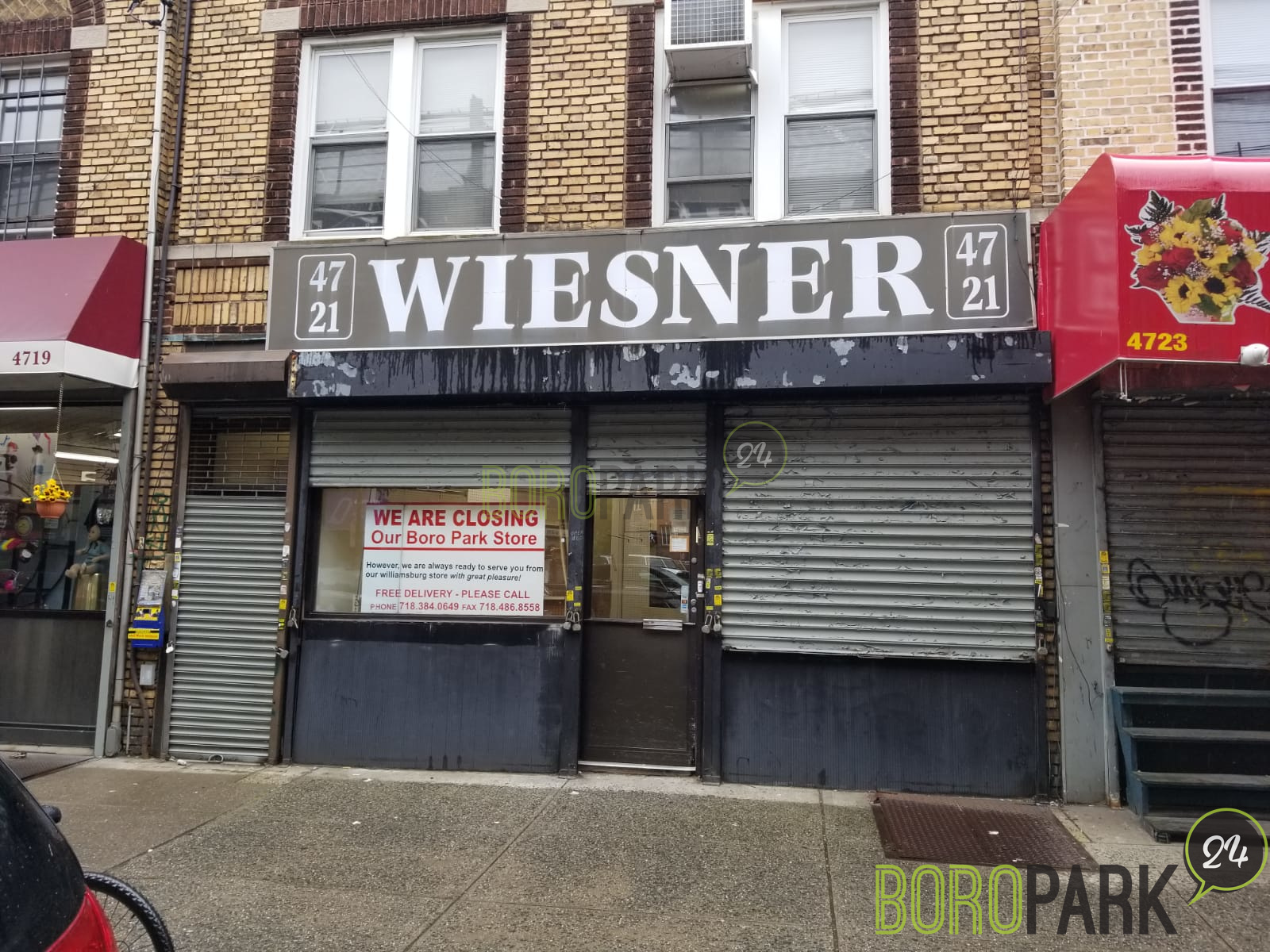 Boro Park – A dry goods store that operated in Boro Park for nearly four decades is closing its doors.
Usher Wiesner, the store's manager, told a reporter for boropark24.com that the store opened by his father, Reb Wolf Wiesner, will be closing after 38 years of operation. But orders and deliveries will still be made from the store's main branch in Williamsburg, he said.
Reb Wolf Wiesner first opened his store in Williamsburg 60 years ago. He began at 208 Broadway before moving to their current location at 312 Roebling Street. He branched off to Boro Park in 1981, opening the store at 4721 New Utrecht Ave.
The store's final day of operation was last week Tuesday.