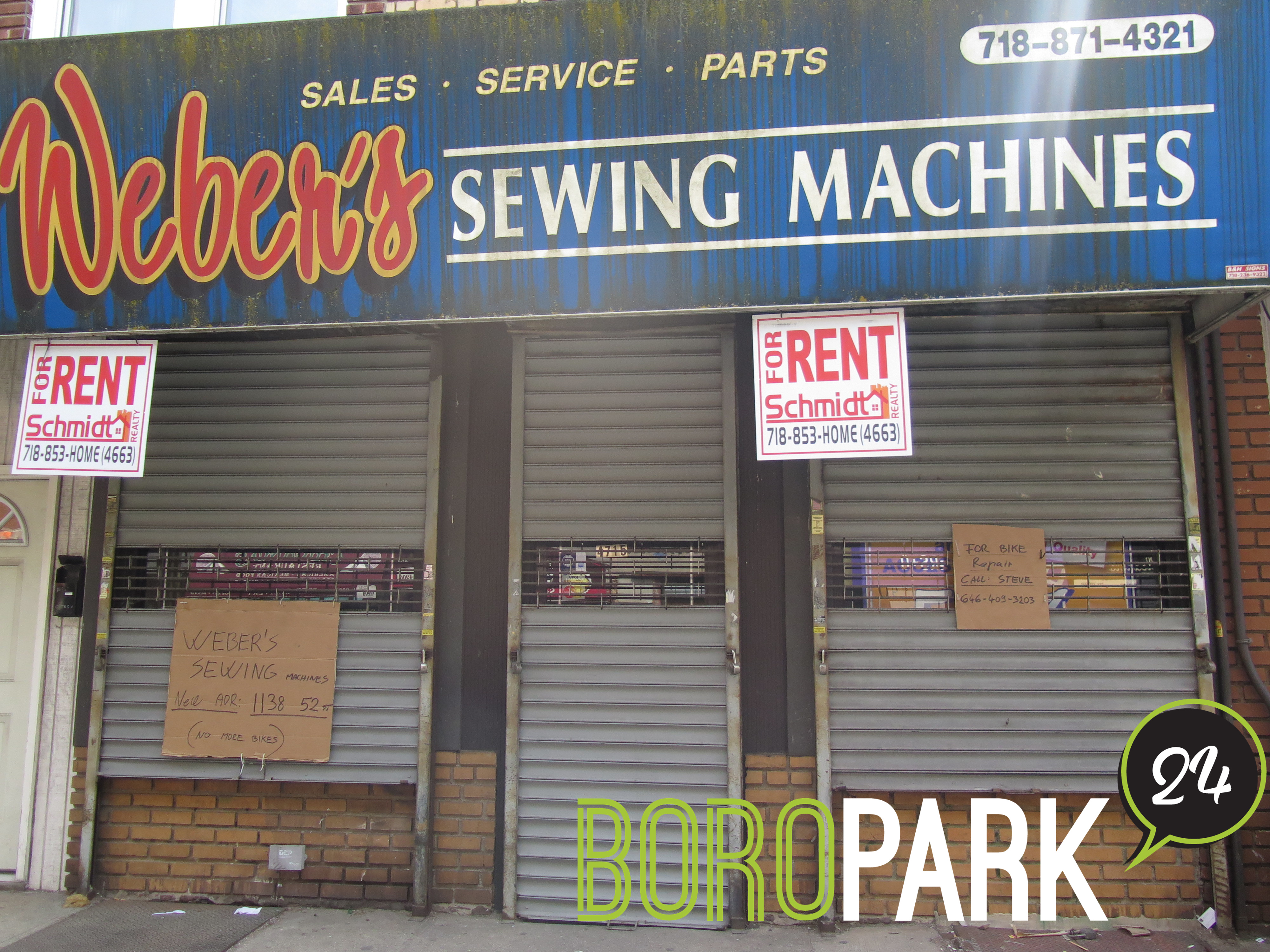 Weber's Bicycles and Sewing Machine store moved to a new address and is now only selling sewing machines.
It seems like the storefront on New Utrecht Avenue between 47th and 48th Streets has been around forever.
A cardboard sign in the window says the new address is at 1138 52nd St.
When you peeked into the store, you saw rows of shiny new bicycles lined up till the end of the store. Now, Weber's will not sell or repair bikes anymore. Underneath the new address, the sign said "no more bikes".
A cardboard on the next gate says you can call Steve if you need bike repairs, at 646-409-3203.