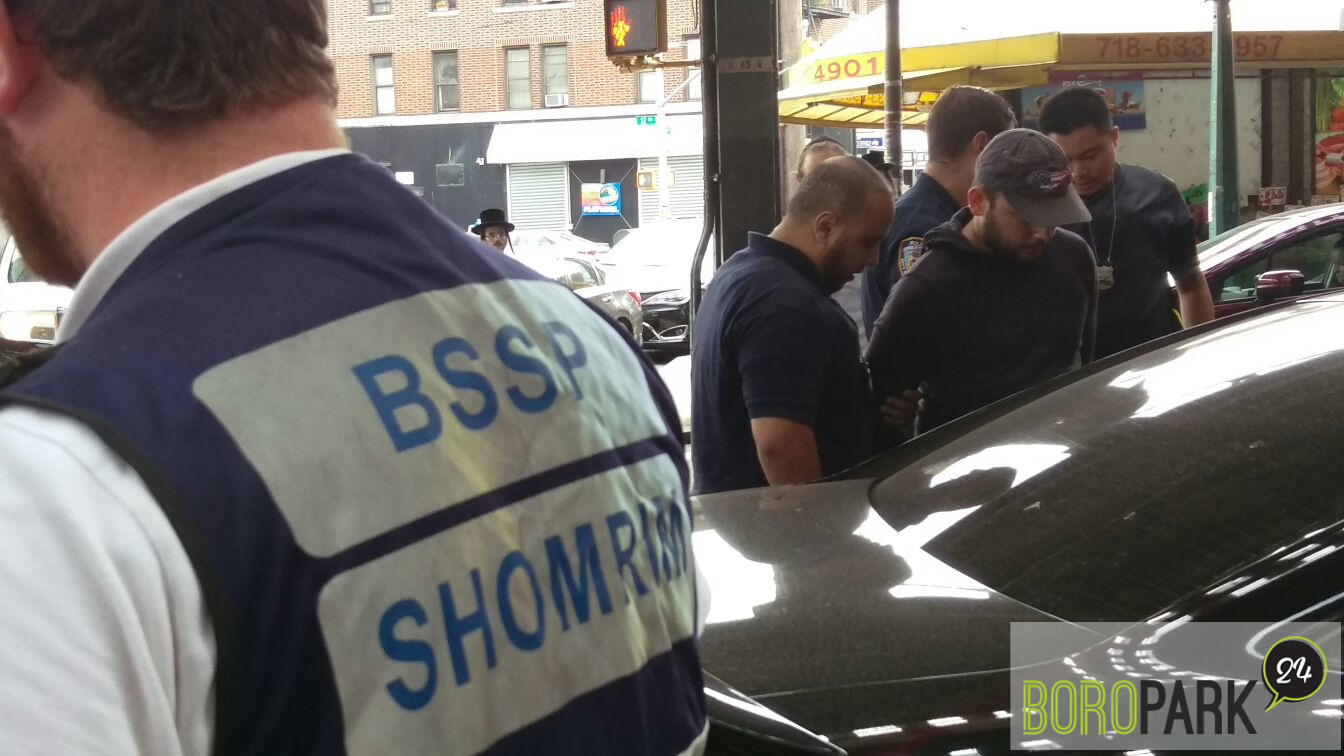 This morning, cops caught up with a crook who spent thousands of dollars with stolen credit cards.…
A man who stole thousands of dollars from multiple credit cards was arrested at gunpoint in Boro Park this morning.
Shomrim was patrolling the streets when they noticed the man loitering next to an ATM, looking out of place and suspicious. They followed him to a few more ATMs in the neighborhood where he attempted to remove money from each one. 911 was called. The perpetrator was recognized as a criminal that was wanted for credit card fraud and other felonies.
The man had a stack of stolen credit cards. All he did was re-emboss his own name onto each card so that it matched his photo ID. If a store would ask for identification, the name on the credit card matched his photo ID  and they would unknowingly charge a stolen card. He kept up this system for a while, until this morning when he was caught.
When he saw the police was after him, the criminal tried to hide the cards and make a run for it. The police caught up with him at New Utrecht Avenue and 49th Street where he was handcuffed and arrested.