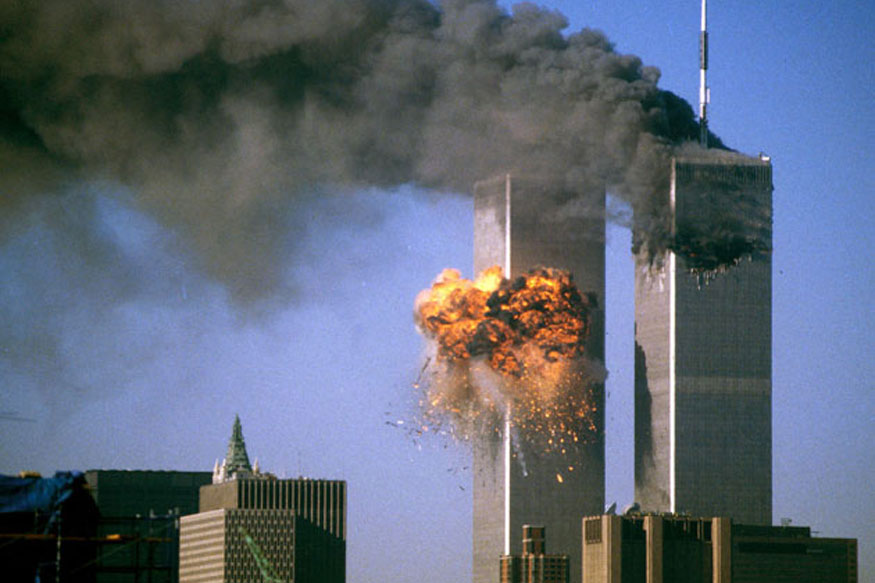 18 years ago, on the morning of Sep. 11, 2001, the Al-Qaeda terrorist organization hijacked two passenger jets and flew them into the twin towers of the World Trade Center in NYC, bringing them to the ground and killing nearly 3,000 people in these and other attacks.
Thousands more were injured, and the events continue to victimize many more people who have developed 9/11-related illnesses, like cancer and cardiovascular disease, over the years and have died.
18 years later, victims, survivors, first responders and volunteers who risked their lives are being honored in events around the country, including at the 9/11 Memorial and Museum, which was erected at the spot where the twin towers once stood.
The annual ceremony saw the names of the victims of the attacks read at 8:40am, followed by six moments of silence: one for when each plane hit a tower and one for when each tower collapsed, one for when a third plane was flown into the Pentagon in Virginia, and one for when a fourth plane crashed in a field in Pennsylvania.
The 9/11 Memorial plaza is open to the public from in the afternoon where the Tribute in Light, in which twin beams of light reach up to the sky, will be on display.
President Donald Trump also participated in a moment of silence outside the White House this morning before speaking at a memorial ceremony at the Pentagon.