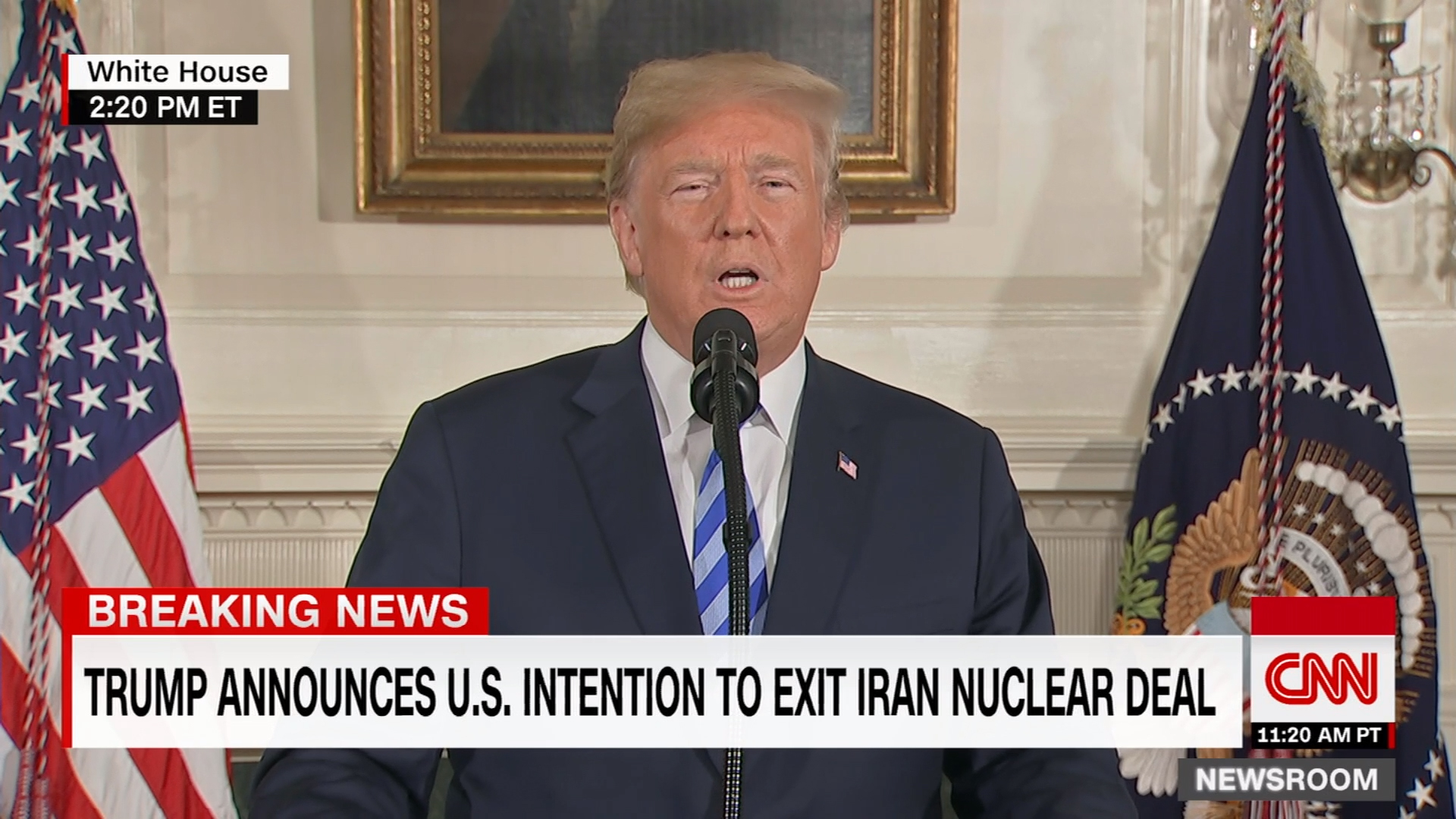 In a press release conference today, President Trump announced that the United States will be withdrawing from the controversial Iran Deal.
He promised that the highest level of economic sanctions will be instituted on Iran, and possibly on other countries that help Iran.
"We will not allow American cities to be threatened by destruction," Trump said. He called the situation 'nuclear hostage'.
Trump said the withdrawal sends a message that "when I make promises, I keep them."