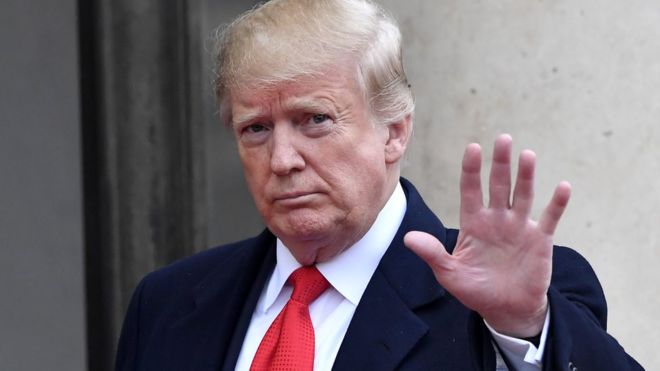 President Donald Trump abruptly announced on Tuesday that John Bolton's stint as national security adviser was over.
"I informed John Bolton last night that his services are no longer needed at the White House," Trump tweeted. "I disagreed strongly with many of his suggestions, as did others in the Administration, and therefore I asked John for his resignation, which was given to me this morning."
"I thank John very much for his service. I will be naming a new National Security Advisor next week," Trump concluded.
Just one hour previously, the White House press office had said that Bolton would appear at a press briefing on Tuesday afternoon along with Secretary of State Mike Pompeo and Treasury Secretary Steve Mnuchin.
Not long after Trump's Twitter announcement, Bolton tweeted from his own account: "I offered to resign last night and President Trump said, 'Let's talk about it tomorrow.'"
While many reports had indicated that Bolton's influence in the White House was long on the wane, the most recent clash appeared to be related to Trump's announcement about his invitation of the Taliban to Camp David and subsequent cancellation.
Bolton's views were always considered more hawkish on fighting terrorism and American intervention overseas, while Trump wished to withdraw American forces from many engagements around the world, including from Afghanistan.
Bolton replaced former national security adviser H.R. McMaster who opposed Trump's hard line on Iran, while Bolton was supportive, although Bolton advocated for attacking Iran which Trump resisted. Trump has recently been expressing support for cutting a deal with Iran similar to the one with North Korea.
A number of Republicans expressed disappointment today at the news of Bolton's ousting. "The loss of John Bolton as a senior leader in foreign policy is an extraordinary loss for our nation and for the White House," Utah Sen. Mitt Romney told reporters.
Trump will now be seeking an adviser who he feels will stand even closer to him on the issues and be able to defend them more forcefully in public.