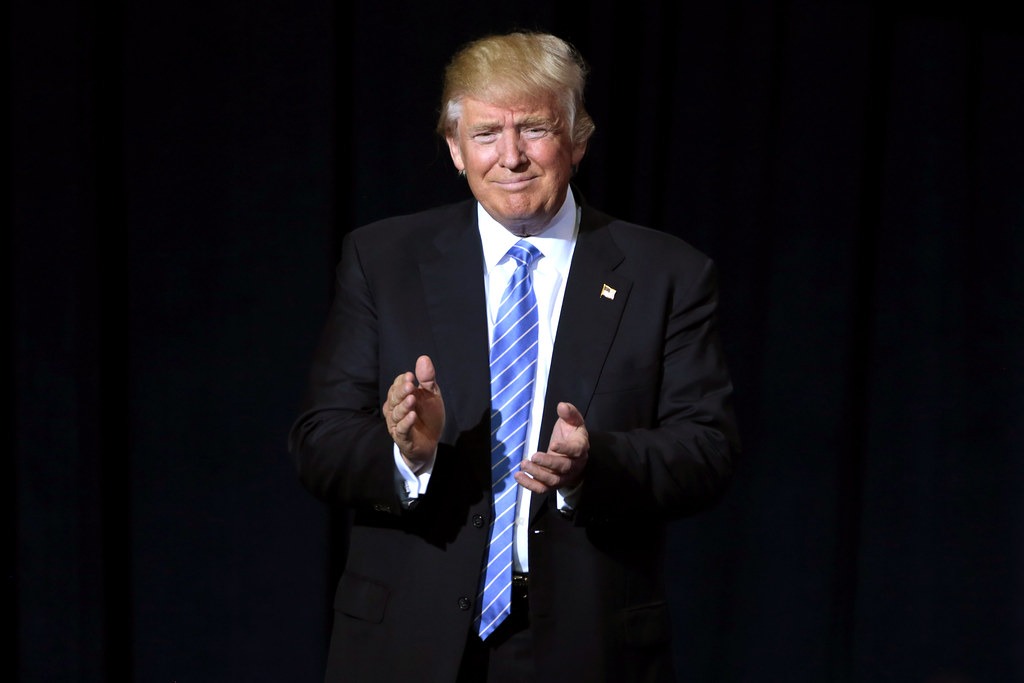 New York – It was the first time in U.S. history that a president attended a fundraiser organized specifically for the Orthodox community.
The event Tuesday afternoon at the Intercontinental Hotel in Manhattan was attended by hundreds of frum movers and shakers, billionaires and tag-alongs — anyone who could get a coveted ticket for the chance to greet President Trump. For most of them, it was a once-in-a-lifetime opportunity, Yoeli Lebovits, a badchan and attendee, told boropark24.com.
"I think this was the first time in history that a group of 400 frume Yidden, most of them chassidishe Yidden, came together to show appreciation to our president," Lebovits said. "At least what I know, this was the first time. The greatest philanthropists of our generation were there in honor of the president. It had nothing to do with politics — there were Democrats and Republicans there."
Beri Weber sang the national anthem, followed by a rendition of Ani Maamin.
The president was greeted with chants of "four more years" and "USA!" by the enthusiastic crowd of about 400. He was then introduced by popular speaker Rabbi YY Jacobson, who recited the bracha "Asher Nasan m'kvodo l'basar v'dam," translating it into English for Trump's benefit. "I like him," Trump responded.
Trump noted his work helping Israel, joking that he has an approval rating of "like, 98 percent over there."
"What kind of a system is it over there?" he questioned, referring to the inconclusive results after two back-to-back elections in Israel. "They are all fighting and fighting. We have different kinds of fights. But at least we know who the boss is. They keep having elections and nobody is elected."
Trump thanked organizer Louie Scheiner and several old friends, including billionaire developer Rubin Schron. He initially introduced him from a note he had as "Tobias Schron," then tossing it away and saying, "What kind of name is Tobias? I know you as Ruby."
Trump said he will focus on Israel because "this is a group, I think, if I didn't talk about Israel, they'd say, 'What a rotten speech that was.'" He told the assembled, "I gave you, in Jerusalem, the embassy. That was a big deal."
The speech was Trump's boilerplate stump speech, throwing out lines on Israel, Rubashkin and freedom of religion.
"We came out knowing that we did the right thing," Lebovits said, "showing hakaras hatov to the president."