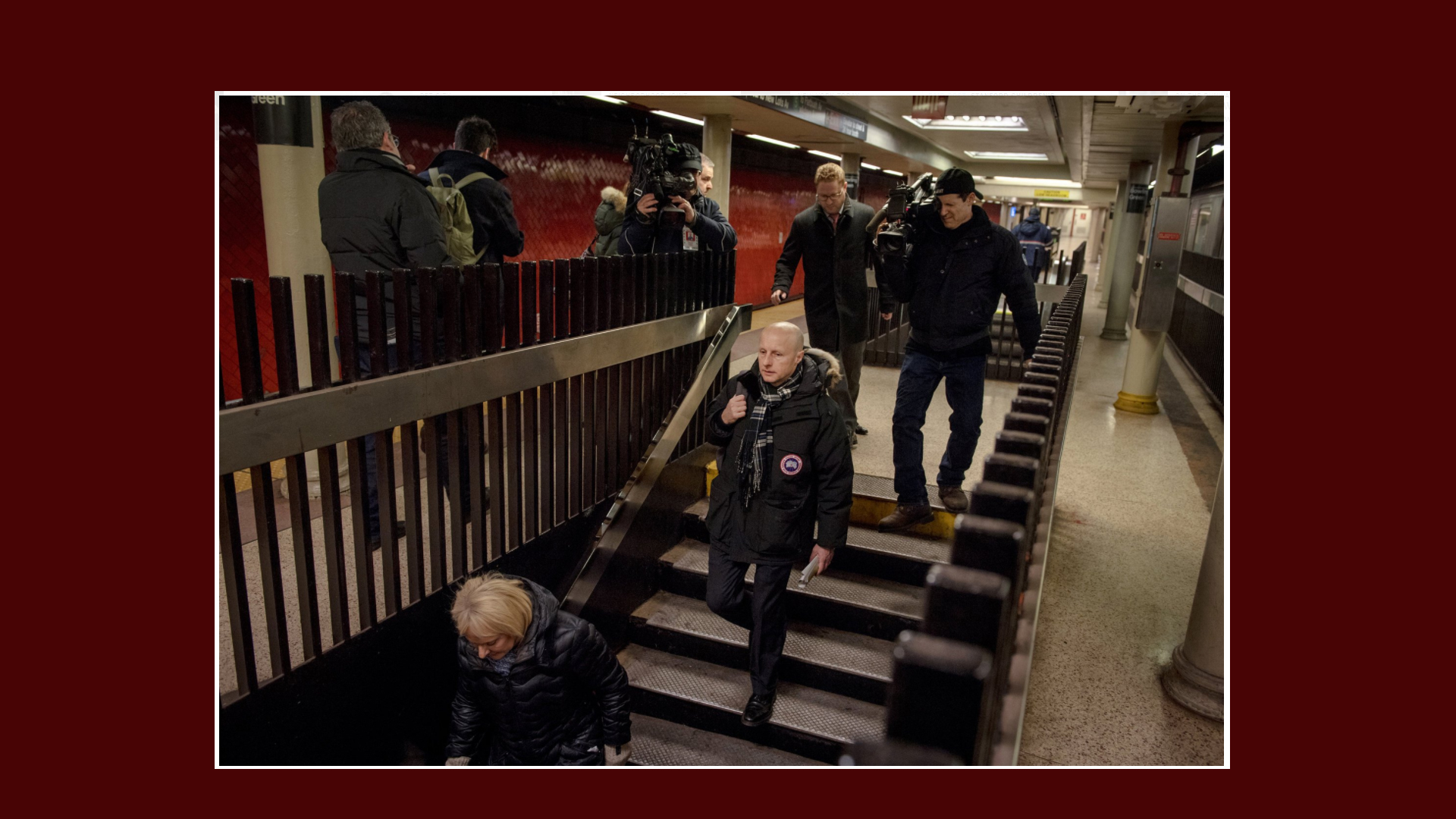 Like countless others headed to work on Tuesday morning, Andy Byford stood wearing a backpack on a crowded subway platform at Grand Central Terminal in Manhattan waiting for a No. 4 train to arrive on Tuesday morning. In a clear sign that he was not a native New Yorker, he politely stepped aside to allow passengers off the train before edging his way onto the crowded car.
Though he remained largely unrecognizable to the crush of passengers surrounding him, Mr. Byford was not just another harried commuter — he is the man who is now running, and tasked with fixing, New York City's subway system.
It was Mr. Byford's first day of what will undoubtedly be his most challenging transportation job yet: reviving a sprawling and aging subway system that has grown increasingly unreliable after years of political and financial neglect. Still, when he exited the train at the Bowling Green station in Lower Manhattan near his office, Mr. Byford, speaking in a distinct British accent, said, "I'm excited to be here."
Mr. Byford, who most recently served as the chief executive of the Toronto Transit Commission, has said he is considering aggressive steps to improve the subway, including shutting down lines for long periods of time to speed up repairs. He said he would review the way the subway spends money and consider overhauling management. He also said that congestion pricing — charging fees to drive into the most crowded parts of Manhattan as a way to raise money for transit — was worth considering.
Mr. Byford, whose official title is president of New York City Transit, made his way from the subway to his desk trailed by news cameras and introduced himself to transit workers who matched his smile with theirs before addressing reporters.
"This is a dream come true for me," said Mr. Byford, who was wearing a Canada Goose parka, a suit and the same worn black leather shoes he used to traverse the Toronto transit system. "But I haven't come here to be a tourist. I came here to get a job done."
After attending to the demands of the New York media, Mr. Byford made his way into a towering glass office building and rode the elevator to the 30th floor, where he was greeted by his executive assistants who guided him into a large office overlooking New York Harbor and the Statue of Liberty.
His first day was a marathon of meetings, routine for most new senior officials. He first met with the former interim transit president, Phil Eng, who provided Mr. Byford details on the progress that has been made on the subway action plan and other areas needing improvement.
Later, he walked into a boardroom where more than a dozen senior officials gathered around a large oval table to meet him, most for the first time. He asked the officials to introduce themselves.
In an hourlong meeting, he shared with them his priorities and his expectations.
"Everyone has a role to play in this," Mr. Byford said. "I need everyone to be on their game. We can absolutely turn this around."