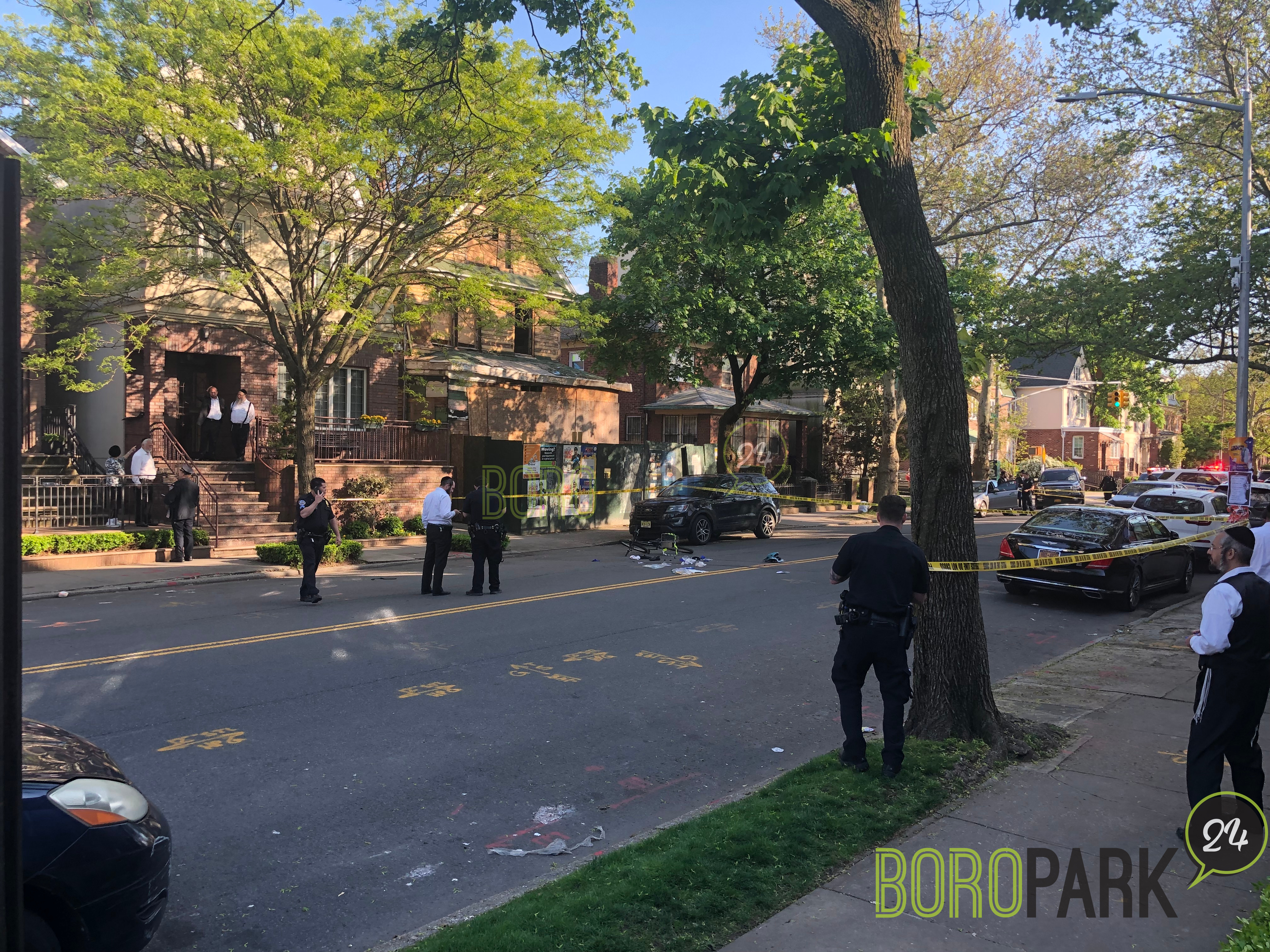 Boro Park – A tragedy unfolded this afternoon, when a bucher was killed when a truck slammed into the bike he was riding.
Yisroel Schwartz, 16, was riding his bike in the street when he was sidetracked by a car  driver opening his door. The bike rider swerved into oncoming traffic and he was knocked down by a truck.
The tragedy took place on 17th Ave., near 53rd Street. The victim was transported by Hatzolah to a hospital where he was declared dead.
The bucher lived on Parkville Avenue near Boro Park with his parents, Reb Berel and Miriam Yides.
Misaskim and Chessed Shel Emes were on the scene to provide kavod hameis.
Besuros Tovos.
Photos by: Hillel Lash