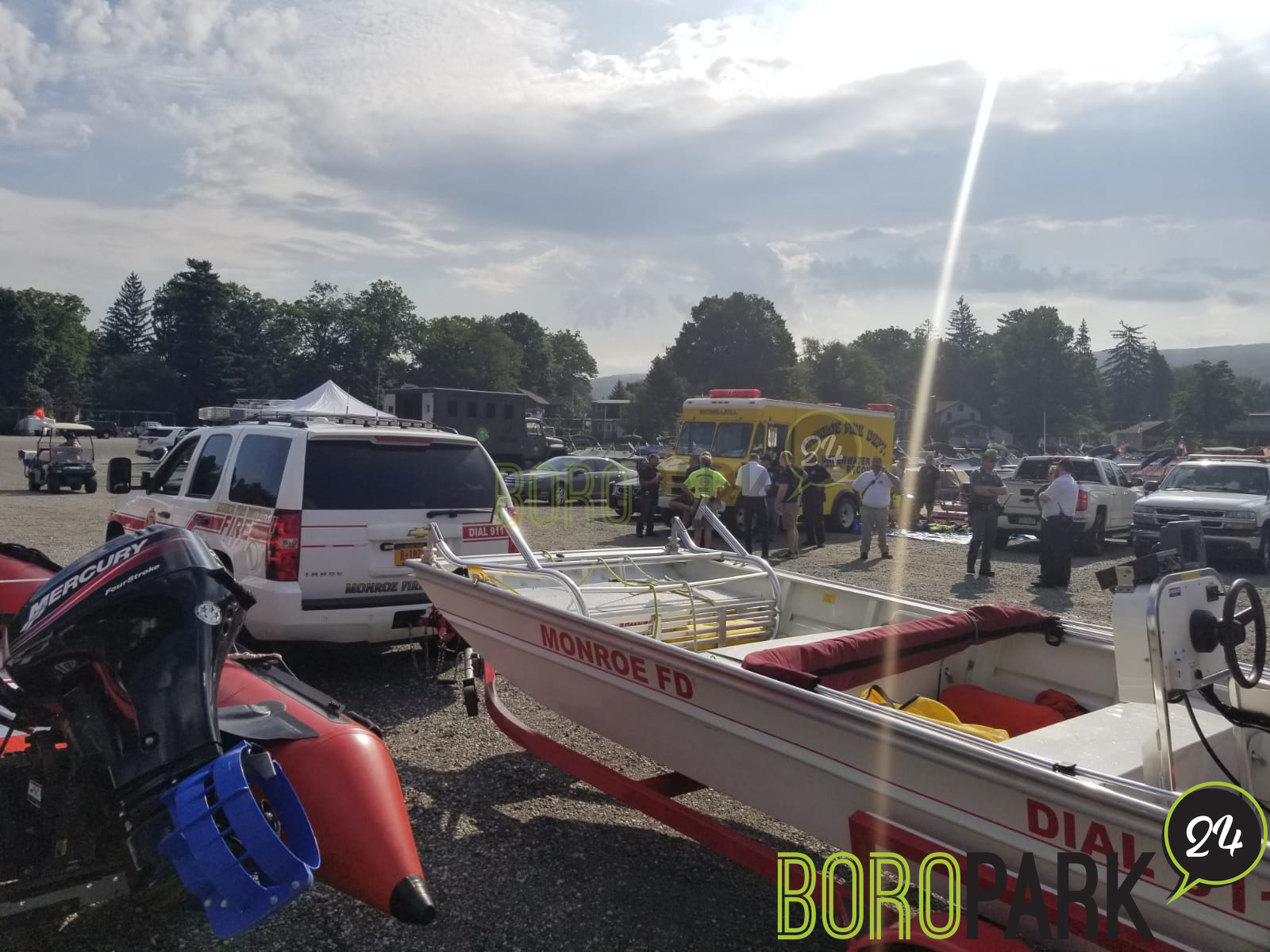 Monsey – Tragedy descended upon the Jewish community when the body of a father of seven and beloved rebbi to hundreds of talmidim was found in a lake this morning, 18 hours after he was last seen.
Rav Dovid Zalman Traube z"l, who was about 37 years old, was known in Monsey as a tremendous talmid chacham and was a rebbi to many talmidim in Rav Dienna's yeshiva.
Rabbi Traube had been boating with his wife and children in Greenwood lake, which straddles the border between New York and New Jersey, yesterday afternoon when one of his children fell in. Reb Dovid jumped in the water to save the child, pushing the child back into the boat. But he suddenly began struggling and went underwater.
The frantic family called emergency responders who began a search. Jewish organizations converged on the area to help, including Hatzolah and Chaverim from Monsey and Kiryas Joel, CommSAR  and others. They scanned the water using boats and drones.
The search was forced to be called off last night amid heavy rains. It began anew at 6 o'clock this morning, with state police bringing in an advanced technology sonar system that checks seabeds. The body was found at approximately 11 a.m. by police. It was brought to shore by a fire department boat. Levaya details were not available yet.
Rabbi Traube was a son-in-law of Rav Mordechai Wolmark, a Monsey rav and rosh yeshiva who, in turn, is a son-in-law of the legendary late philanthropist Zev Wolfson.
Rabbi Traube is survived by his wife, mother and seven children.
Yehi zichro boruch.