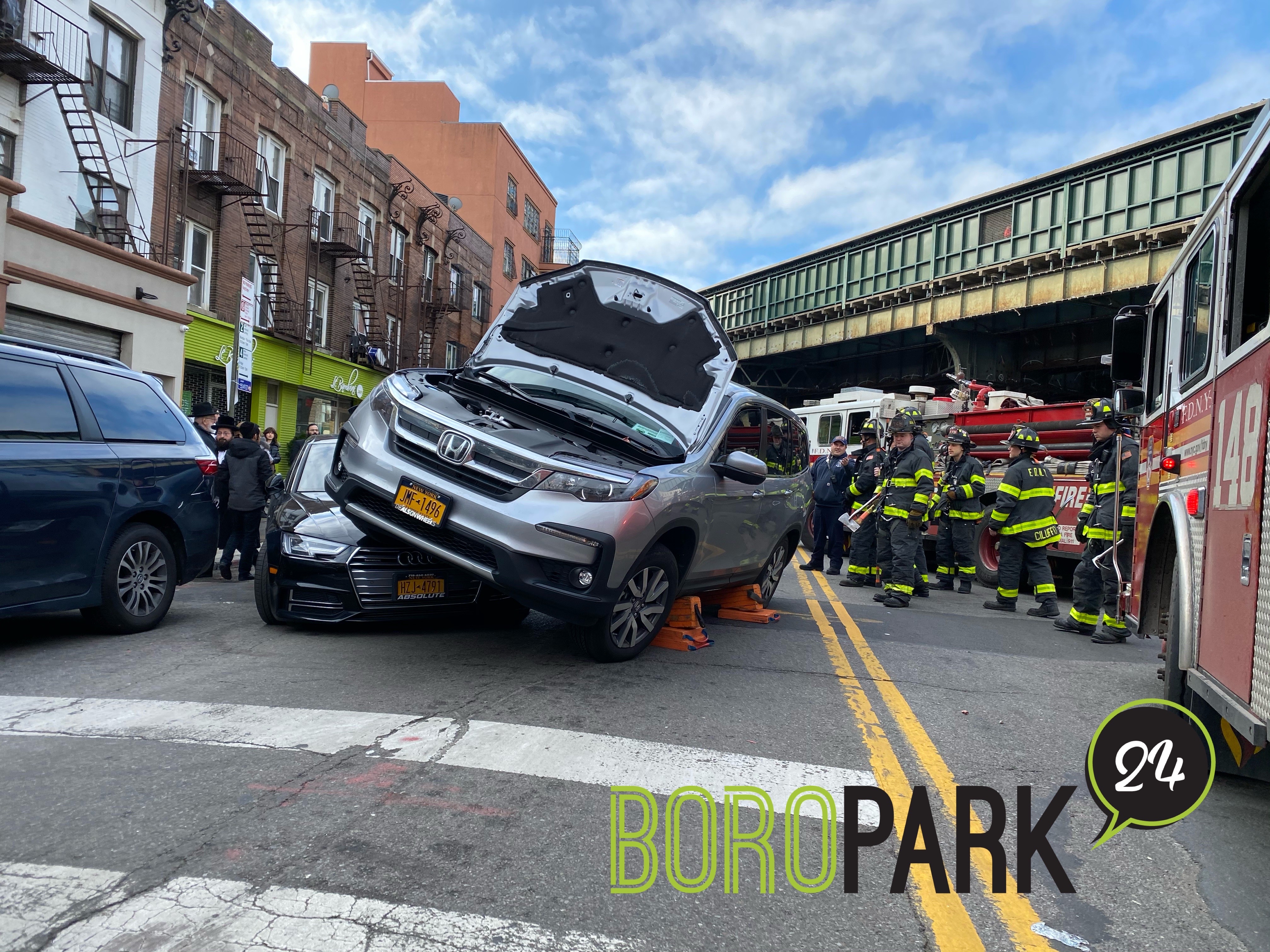 Boro Park's morning traffic was interrupted on Wednesday by an accident that resulted in an unusual car pileup.
A car that was pulling out of a parking spot on 12th Ave and 49th St collided with another vehicle that was attempting to pass it, lifting the second car into the air and bringing it partially down on the first one.
Multiple emergency services rushed to the scene, including Hatzolah, the fire department, as well as the NYPD's Emergency Service Unit (ESU).
Hatzolah treated three occupants of the vehicles for minor injuries, while the ESU team worked to safely remove the vehicle on top.
Photos by: Hershy Rubinstein