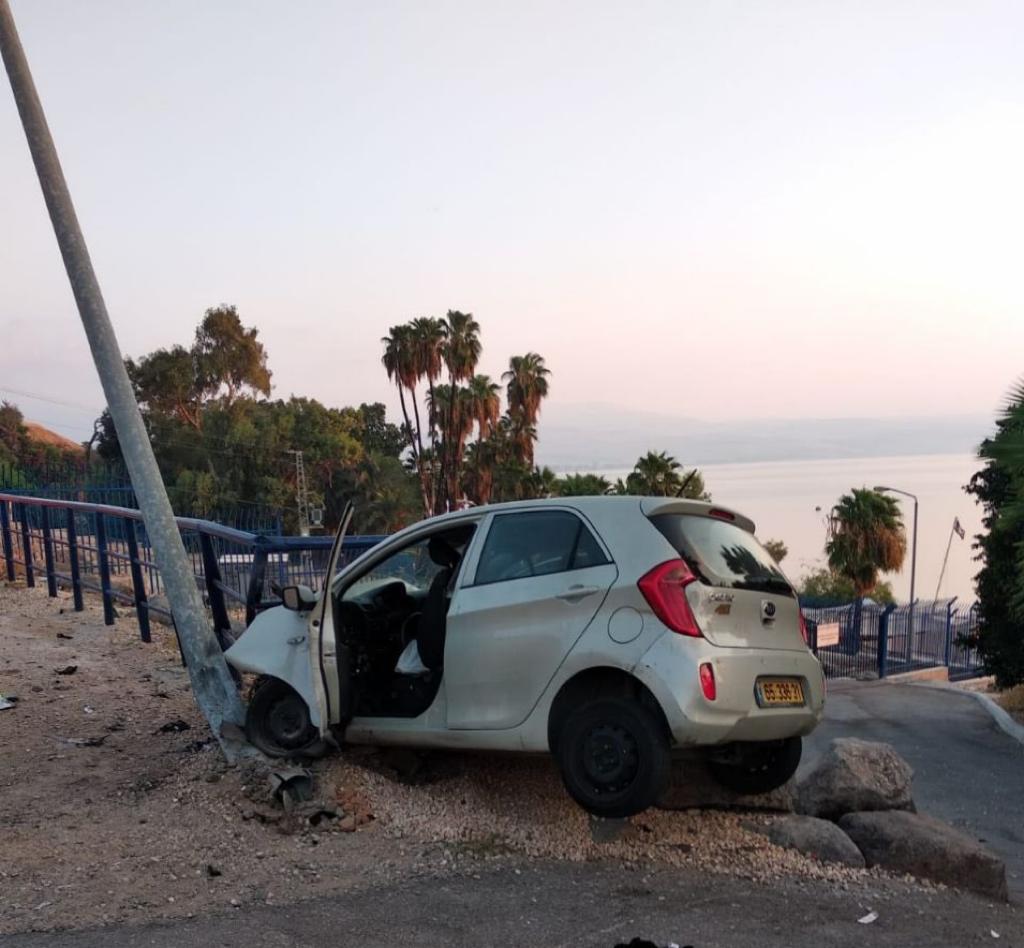 Tiveria – Three bochurim from Boro Park on a bein hazmanim trip early this morning were injured in a car accident while driving in Tiveria.
The three yeshiva students were in a car at about 4 a.m. when the driver apparently lost control of the vehicle and crashed into an electrical pole and guardrail.
Magen David Adom personnel who responded to the incident treated the boys on scene and transported them to a local hospital. One of the boys is listed in serious condition and another in moderate condition.
The third has a light spinal fracture and was transferred to Rambam Medical Center in Haifa.
Police are investigating the circumstances of the accident.
The names of the three boys for Tehillim are Arye Tzvi ben Malka Rachel Perel, Shulem ben Rachel and Shlome ben Nechama Nasa.