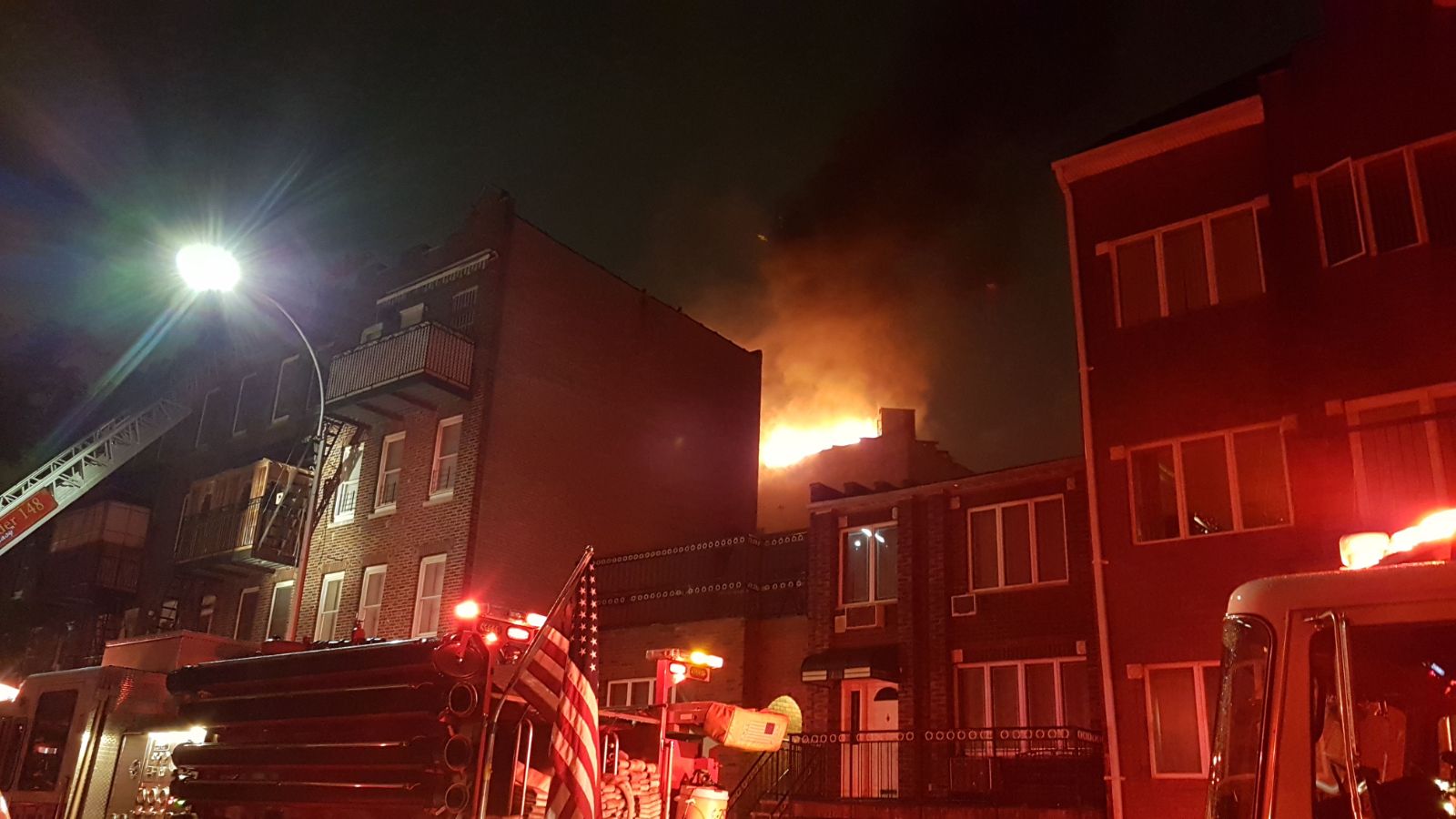 A massive three-alarm fire broke out in an apartment building on 49th Street, leaving 14 people injured, and at least one in serious condition.
The fire erupted at about 3:45 AM inside the building at 1225 49th Street, in the kitchen of an apartment on the 2nd floor of the four-story building. The flames quickly spread and engulfed the upper floors. One woman was trapped in her apartment and had to be rescued by firefighters.
It took about 135 firefighters close to two hours to finally extinguish the flames at approximately 5:30 a.m.
At least 14 people were hurt, including 9 civilians and 4 firefighters. All were said to have sustained minor injuries, mainly from smoke inhalation. One elderly woman was seriously injured and was rushed by Hatzolah to Maimonides hospital.
Please say Tehillim for Daniele Ahuva bas Miryam