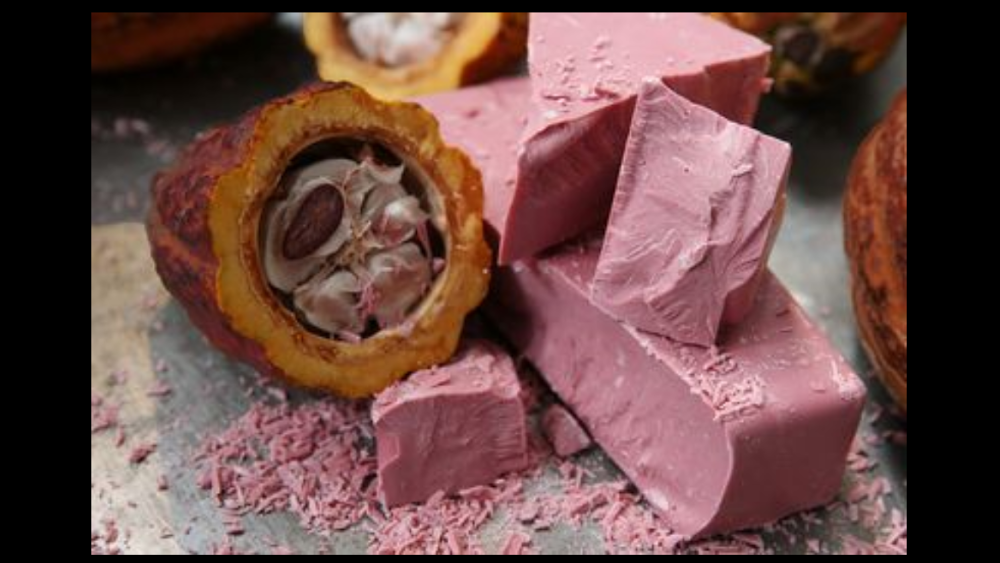 The Swiss Reinvent Chocolate with Ruby Colored Confection
Pink chocolate?!
Barry Callebaut, a Chocolate and cocoa products company has developed ruby colored chocolate.
It's the first new kind of chocolate in 80 years. The last new kind of chocolate was white chocolate, which was developed in the 1930's.
It's called ruby chocolate and is made from  the ruby cocoa bean.
The taste has been described to be similar to white chocolate with hints of berry flavors and delicious, of course!  Until it gets a kosher certification, we will have to take their word for it!
It could be in stores by December, but experts say it won't be cheap