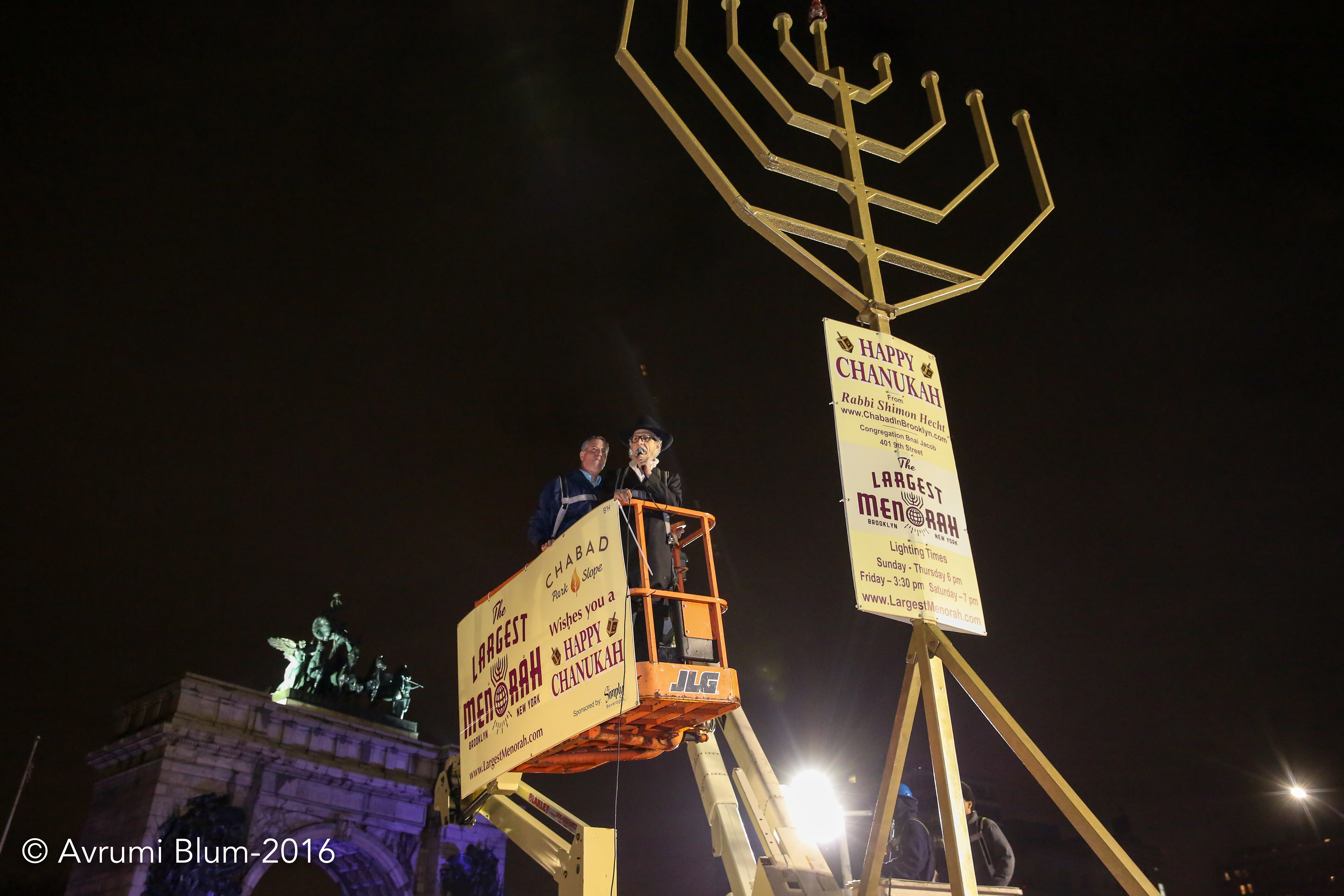 A project of Chabad of Park Slope, the Largest Menorah of Brooklyn will proudly stand at the monumental Grand Army Plaza entrance to Prospect Park this Chanukah. The first candle will be lighted on Tuesday evening December 12, at 5:30 pm, with a grand celebration, featuring a concert by the Moshav Band.
Rated New York's premier Chanukah event by USA Today, CBS, NY Magazine and other leading media outlets, The Largest Menorah in Brooklyn has been towering over New York since 1984 and is a must on everyone's calendar, Jews and non-Jews alike.
Every night of Chanukah, thousands celebrate with the accompaniment of live music and hot latkes for all. Special gifts are distributed to every child, making this a family celebration and a must on everyone's calendar.
Lifted 35 feet in the air using a special boom lift, Rabbi Shimon Hecht accompanies community leaders, philanthropists and special guests in lighting this humongous Menorah
TLM is a leading symbol of Chanukah, publicly reaffirming the celebration of our freedom, inspired by the Maccabean victory of right over might and light over darkness.
The Menorah lighting celebration and concert are all free of charge.
For more information, visit www.largestmenorah.com.