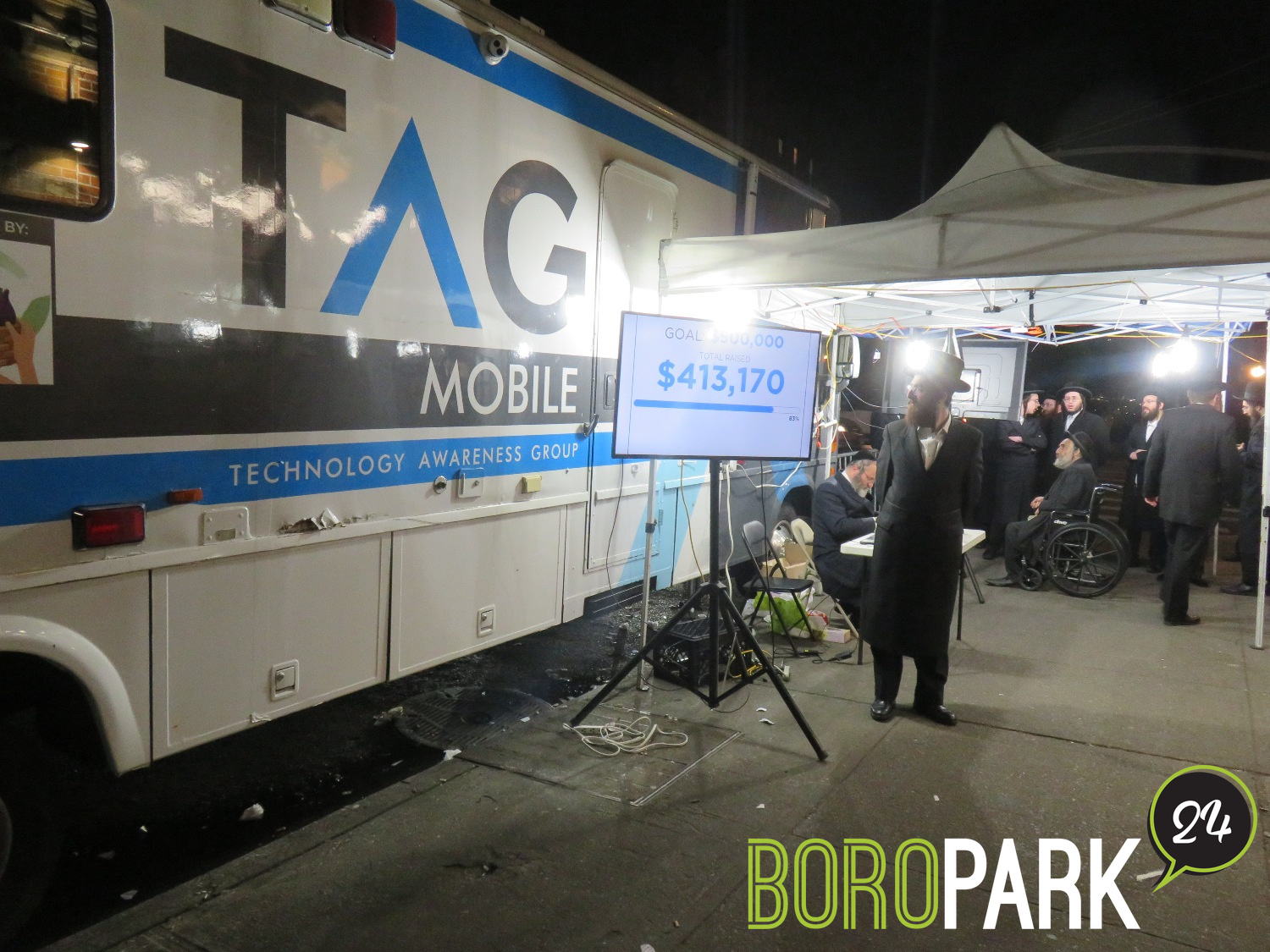 TAG's mobile was parked outside of shomer Shabbos Shul to raise money for the organization. A large screeen displayed the target goal and how much was raised so far. A volunteer sat at a table in fornt of the mobile to explain TAG's mission and to demonstrate their work. TAG is fundraising to be able to continue their operations.
TAG provides free community service and installs filters for computers, smartphones, laptops, tablets and many other digital devices.
TAG operates globally with 40 offices in 16 countries and territories and is staffed by over 400 volunteers.
You can visit TAG at taghelpline.org/