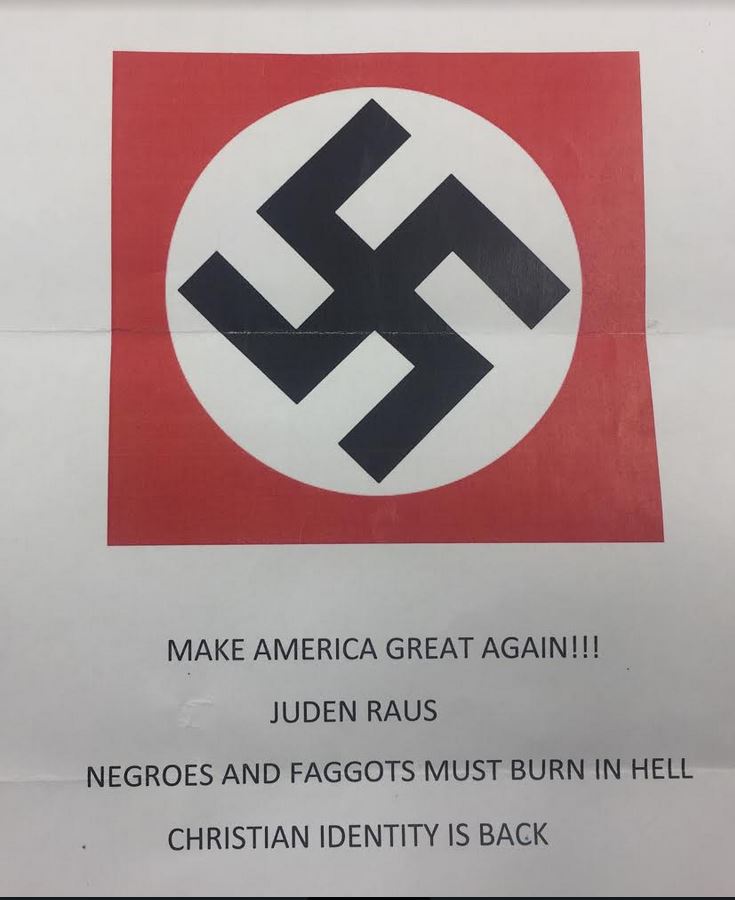 NYS Assemblyman Dov Hikind (D-Brooklyn) says that a suspect has been arrested for sending threatening letters with swastikas to numerous merchants. The suspect, who was arrested late last night in New Jersey, allegedly sent out dozens of letters calling to "make America great again" telling business owners "Juden Raus [Jews out] – Negroes and Faggots Burn in Hell." The suspect is being held on no bond.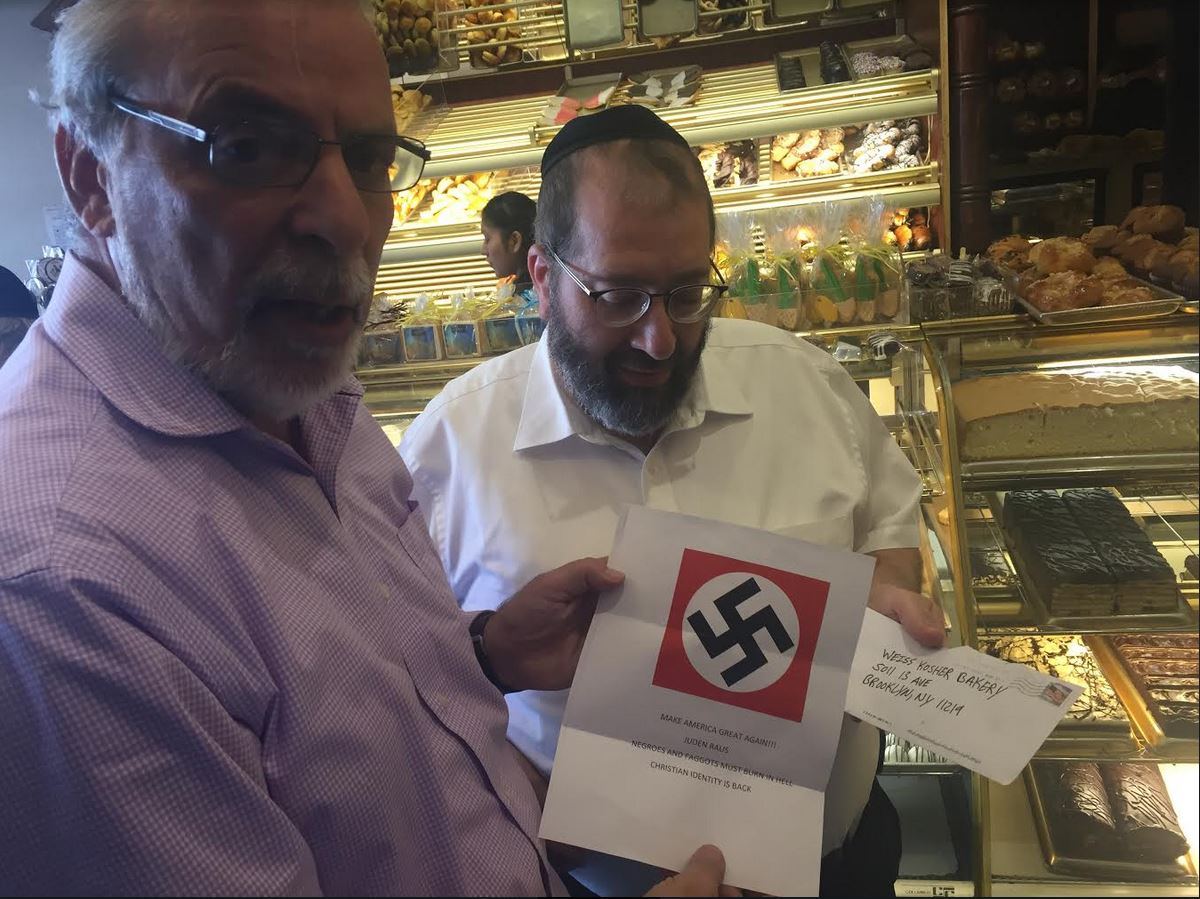 Hikind personally reported the first incident to police on October 1 after Weiss' Bakery, his constituents in Boro Park, received the letter.
"These racist, hateful letters frightened people," said Hikind. "Someone had the audacity to use the U.S. Mail to threaten numerous innocent people, and to specifically target a neighborhood where numerous Holocaust survivors reside. I can't adequately describe the pain and fear that this created for people. But now everyone can go into the holidays with a sense of relief.
"In this day and age, we must take threats very seriously. We must get villains and monsters who spread hate and menace innocent people off our streets and behind bars. I join our entire community and all decent New Yorkers in applauding our spectacular police department—truly New York's finest—the NYPD's 66th precinct, and especially Mark Molinari, head of the NYPD Hate Crimes Task Force, Lieutenant Robert Delaney of the NYPD Hate Crimes Task Force, and New Jersey's law enforcement officers who participated in this investigation and arrest."