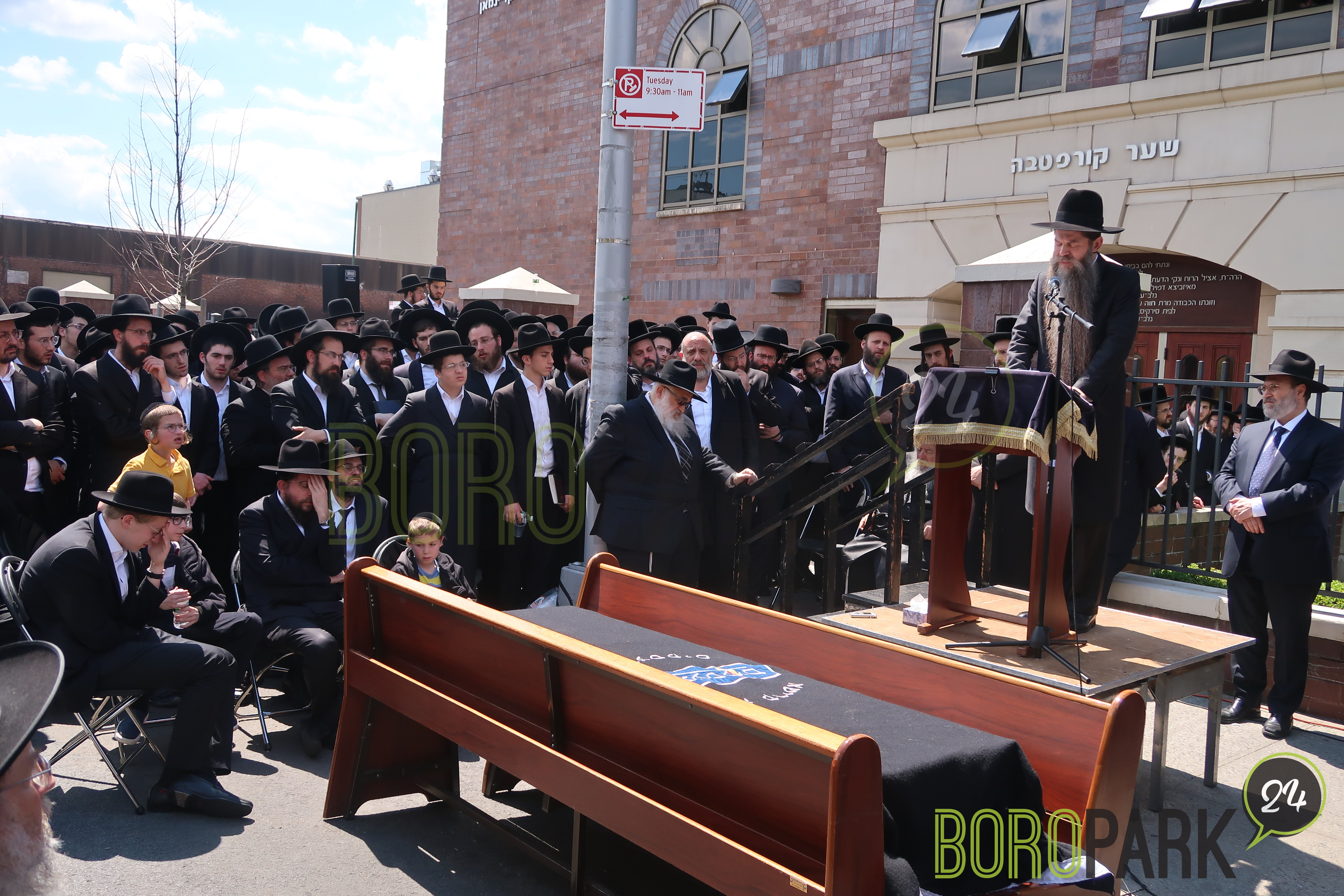 Boro Park – Hundreds of people, many of them sobbing uncontrollably, accompanied Yisroel Schwartz z"l, at his levayah this afternoon at the yeshivah he was leaving yesterday when he was tragically struck down by an oncoming truck.
The levayah encircled an entire city block around the Novominsker yeshivah. Bachurim came from the yeshivah, as well as from the nearby Birchas Moshe and Ohel Torah yeshivos,

Maspidim described Yisroel, 16, as a studious and respectful bachur, obedient to his parents and deferential to his rebbeim. These included the Novominsker rebbe and Rav Binyamin Eisenberger, rav of Beis Medrash Heichal Hatefillah.
Yisroel's maggid shiur said that when he would come in every day, he would invariably see Yisroel learning, either Chumash, Mishnayos or reciting Tehillim. Yisroel's father, Reb Dov, said that in all his 16 years, his son was never once chutzpadig to his parents.
Yisroel had been riding his bike in the street yesterday afternoon when a driver opening the door of his parked car threw him into the path of an oncoming truck.
Yisroel is survived by his parents, Reb Berel and Miriam Yides Schwartz, siblings and coterie of mourning friends.
Yehi zichro boruch.