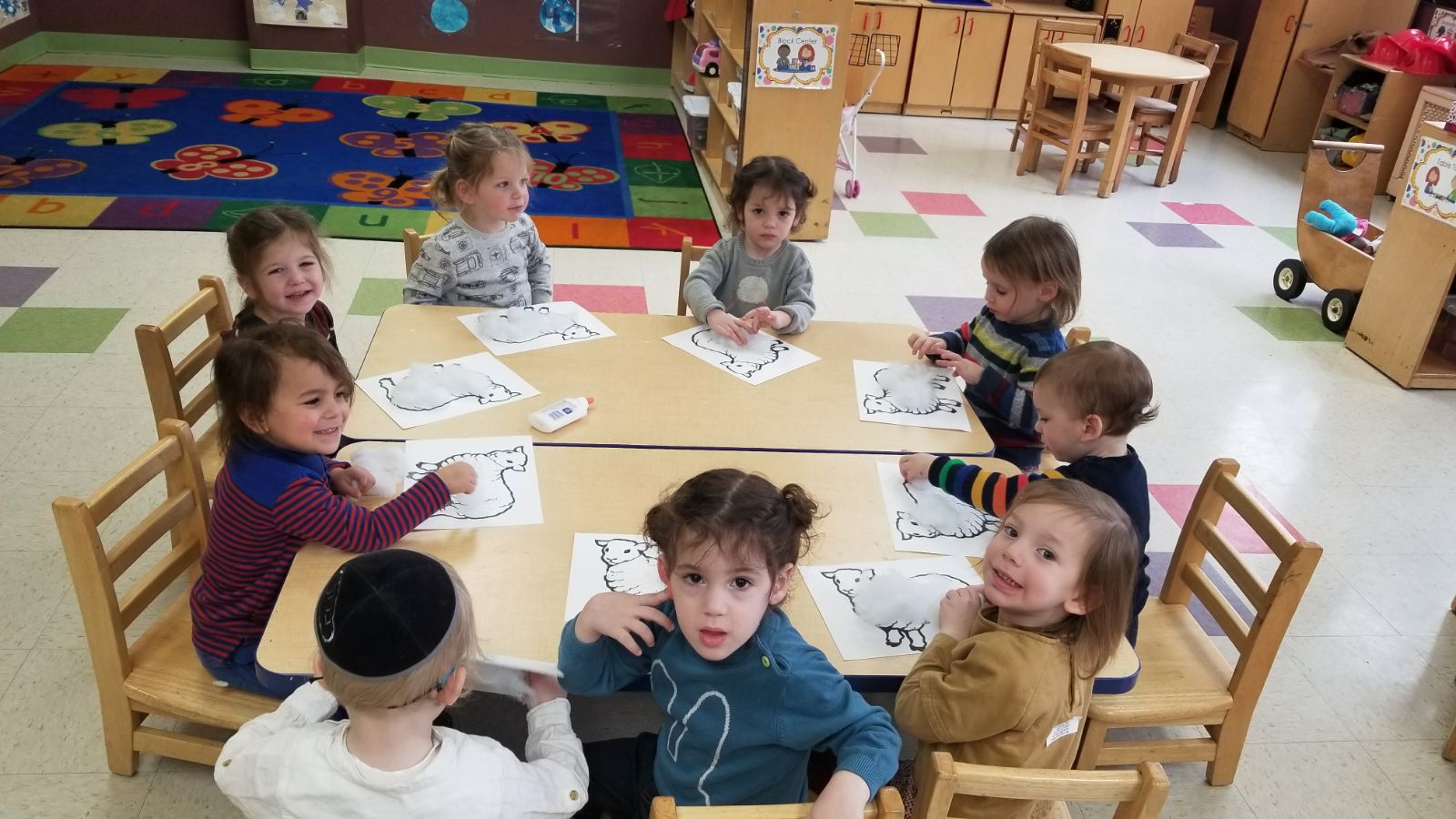 The kinderlach in Bais Yaakov Preschool had a blast playing out the Parsha!
In this week's Parshas Bo, Egypt suffers from the last three of the ten Makkos. The Yidden are commanded by Hashem to tie a lamb or kid to their bedposts which will be used for a Korban Pesach.
The preschoolers created a sheep craft. Gluing on the sheep's wool, which was made of cotton stuffing, was a sensory treat for their little fingers. Afterwards, they placed their sheep next to the doll sized toy beds in imitation of what the Yidden did in Egypt. They really made the Parsha come alive!