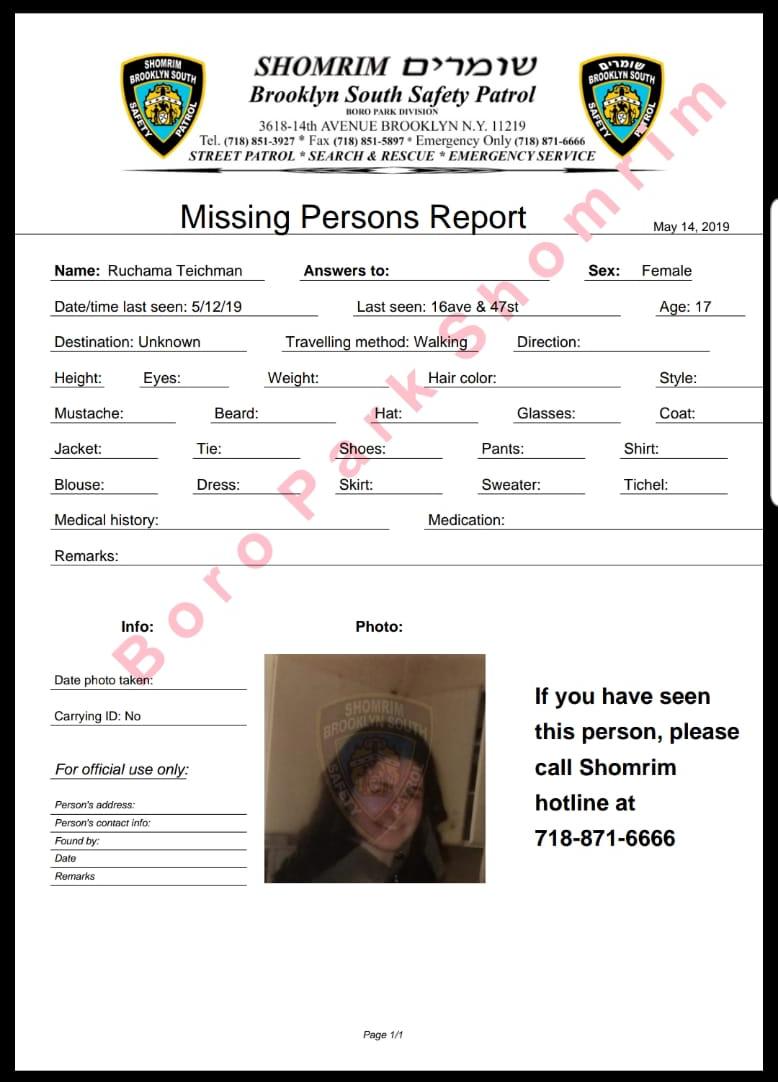 Boro Park – Shomrim officials are asking for the public's help in locating a frum girl from Boro Park who has been missing since Sunday.
Ruchama Teichman, 17, was last seen on Sunday morning walking on 16th Ave. and 47th Street. It was unknown what her destination was.
If anyone has seen her or has information, Shomrim is requesting that they call their hotline at 718-871-6666.