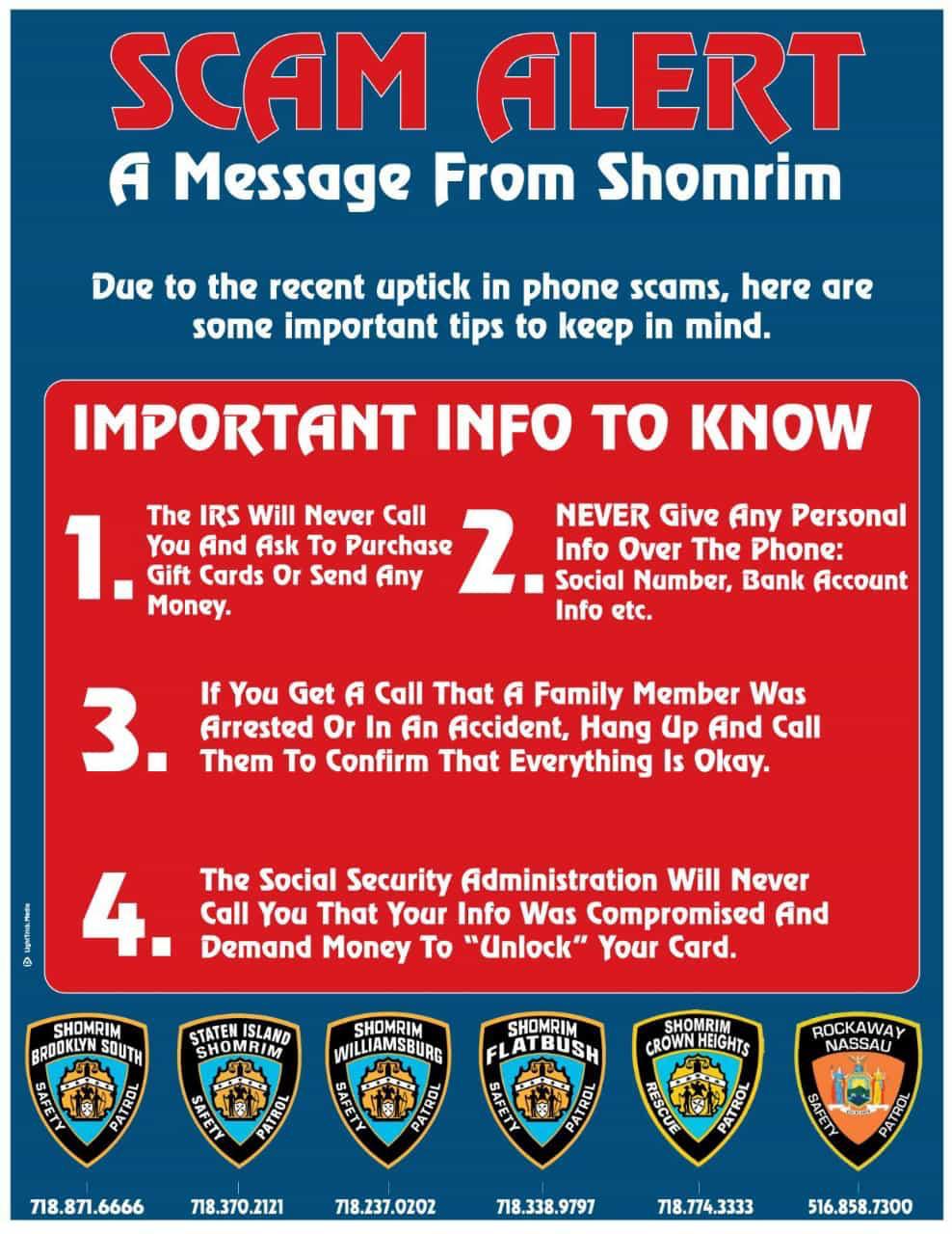 The rise in phone scams hitting the frum community in the New York City area is so drastic that all six Shomrim branches are banding together to issue a stark warning: Don't fall for it.
The neighborhood watch units in Boro Park, Flatbush, Williamsburg, Crown Heights, Staten Island and the Rockaways say that there is an uptick in criminals trying to get money from unsuspecting taxpayers by pretending during calls that they are from the Internal Revenue Service or the Social Security Administration.
The callers usually threaten to arrest them for not paying taxes unless they withdraw money from their account and wire it immediately through a service that is untraceable. Or they say that the respondent's social security number will be revoked unless they pay.
Shomrim says that even people who consider themselves doubting of such scams have fallen for it. They note that neither the IRS nor Social Security demands money from people over the phone or push them to purchase gift cards.
"Never give any personal info over the phone," the Shomrim statement cautions, "[such as] social [security] number, bank account info, etc. If you get a call that a family member was arrested or in an accident, hang up and call them to confirm that everything is okay."