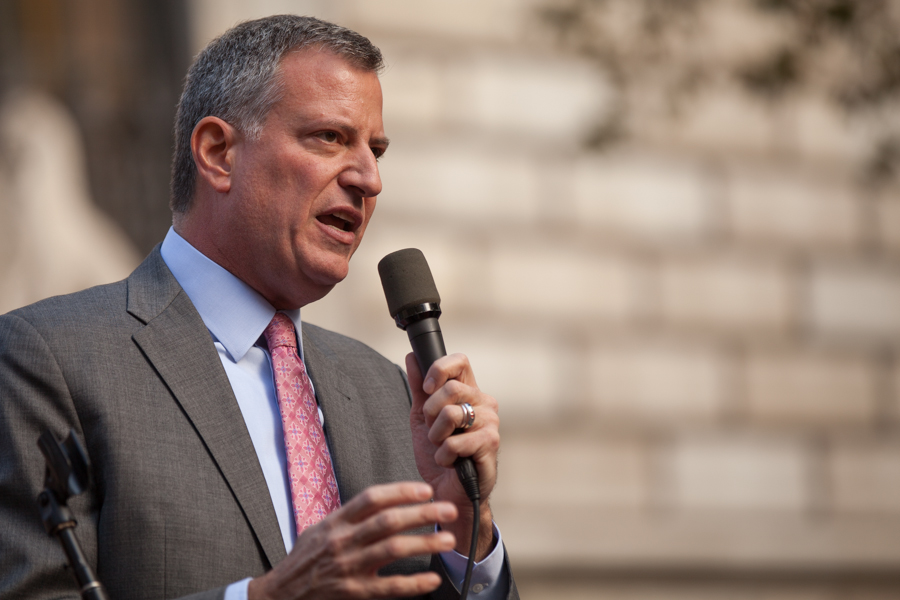 Mayor Bill de Blasio has increasingly been opting to conduct city business from the back seat of the vehicle he's driven around in, an analysis of the mayor's official schedules by the Daily News reveals.
In 2014, the mayor spent only 4.5 hours working in his car, but that number shot up by last year to at least 279 hours, or the equivalent of 35 eight-hour workdays, bringing the total over the course of his stint in office to 1,177 hours.
The records show that de Blasio spent that time making at least 2,393 calls, and that he even held at least 47 meetings from the comfort of the back seat. The mayor often works multiple hours a day from his car, reaching as high as four hours on one day in 2016.
City staffers who spoke to the Daily News said that de Blasio will sometimes call into official meetings from his car, even if he's parked right outside the building.
A de Blasio spokesperson told the Daily News when asked for comment: "This story makes our point for us: the Mayor is working 24/7."